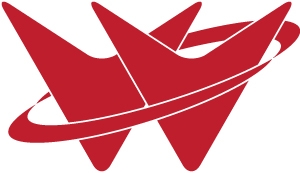 Transportation Sales Professionals


Worldwide Logistic Partners ( WWLP) is a fast growing provider of full service logistic services offering turnkey transportation solutions across the globe. We have been in business for over 20 years. As a premier provider, our services include: FCL, LCL, domestic and international air cargo, domestic transportation, both FTL and LTL, as well as customs clearance services, and warehouse and distribution.

WWLP is seeking competitive and talented strategic partners to help continue and facilitate the future growth of our company. We offer the best pay package for the industry to our valued partners with uncapped earnings potential, providing you with all the tools and training needed to be successful at no cost. We also provide you with an excellent "Lead Generation Program" and there are no fees involved.

Traits Needed for Success:

Perform Customs entries on behalf of importers in the US

Ensure the timely filing of all Importer Security Filings (ISF)

Ensure compliance with all government agencies (FDA, USDA, DOT, F&W, FCC)

Verify country of origin, Importer of Record (IOR), terms of sales and value to ensure that compliance and federal regulation requirements are achieved

Determine and verify Harmonized Tariff Schedule (HTS) codes based on information supplied and/or information researched per the guidelines of the Harmonized Tariff Schedule of the US, US Notes, rulings, and General Rules of Interpretation (GRI)

Perform routine audits on US Customs entries along with freight charges

Respond timely and factually to CBP requests and formal inquiries

Maintain and ensure proper record keeping per import file, closed imports, supporting documentation, and POA's

Follow up daily on documentation discrepancy issues which requires the ability to troubleshoot and communicate effectively, both verbally and in writing with operations team

Establish and maintain relationships with ops team

All other tasks as assigned by supervisor and/or manager.
Required experience, knowledge, and skills:
Customs Brokers License

3 years of customs brokerage experience including data entry.

Existing client following a plus.

Experience with Descartes / IES a plus.

Strong attention to detail

Ability to handle multiple priorities

Strong communication skills, both verbal and written

Diplomacy and tact in serving as intermediary between US Customs and importers

MUST have knowledge of Microsoft Office Applications, Word, Excel, Power Point.

Strong research skills

MUST have the ability to project a professional image to our customers and to represent our company image.
Advantages of Working for Worldwide LP:
Extremely competitive pricing structure (We have the rates)

You have an uncapped earnings potential

Home Office!


You are in control of your own destiny

Very high percentage net profit split

Commission are paid twice monthly based on billed revenue

No up front costs

No territory limitations

Most complete line of logistical services in the business

Complete in-house training and full support
We would love to discuss this dynamic opportunity with you!
All resumes will be held in strict confidence!