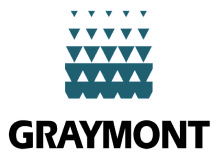 Job Brief

The End User Support Analyst provides an excellent opportunity for a self-motivated and independent worker to support the IS Department and the Graymont organization.

POSITION SUMMARY
We are seeking an intermediate support analyst with a proven track record of success. You will be involved in all aspects of end-user support including central and distributed applications. As part of a team of highly skilled technicians, you will be responsible to provide prompt and courteous remote and on-site technical service on a localized and company-wide level. This role provides support in a mostly Microsoft Windows based environment. Hardware and software diagnostic capabilities are necessary, and familiarity with network administration is an asset.
This is an excellent opportunity for someone who is self-motivated, independent and disciplined and who can apply these attributes within the established standards of the Information Systems department and the Graymont organization.
DUTIES AND RESPONSIBILITIES :

Configure, deploy, and support desktops, laptops and peripherals including network printers.
Provide end-user support with a multitude of different software.
Investigate, prioritize, diagnose, document and resolve routine software and hardware issues.
Utilize trouble ticketing system (ServiceNow) to create, track and resolve support issues.
Meet required response, service, and resolution times with consistency.
Produce technical documentation.
Understand the foundation of architecture, hardware, and software used by the organization.
Travel to various locations in Canada and US (25% travel requirement).
Flexibility in scheduling.
QUALIFICATIONS:
College degree in related field or the equivalent combination of education and experience.
Minimum of 5 years in multi-faceted support roles.
Strong knowledge of Windows 7 and Windows 10.
Sound knowledge of Office365 and Office 2016.
Familiarity with Citrix, Active Directory, and virus control software.
Understanding of firewalls/routers/switches.
Experience working with a ticketing system such as ServiceNow.
Excellent customer service orientation and the ability to communicate technical information clearly and effectively with end-users of various technical skill levels.
Excellent communication skills (written and oral) and the ability to communicate fluently and effectively.
Ability to handle multiple priorities with concurrent deadlines and to function under fast paced conditions.
Strong analytical skills that will allow interpretation of user needs into practical solutions within Graymont standards.
Ability to work effectively both independently and as part of a team
Valid driver license is mandatory.