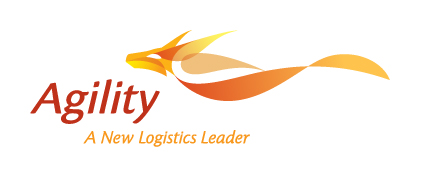 The Capital Project Manager is responsible for the overall performance of services for clients assigned to their team including construction, engineering, supply chain, and second tier suppliers. This individual reports directly to the Vice President, US Capital Projects and is responsible for the day to day operational activities of their team, increasing productivity while maintaining the highest levels of customer service and accuracy to internal/external customers. And working with Business Development to implement new clients. This position must also insure that its team members are in compliance with client contracts, prompt billing of all charges and deep selling of current clients.

The requirements and responsibility of the Capital Project Manager shall include but not necessarily be limited to the following;

A comprehensive understanding of HSE principles and the ability to develop and grow a HSE culture within the project team.
To develop technical and costing proposals, inc budgets, execution plans and implementation plans.
To work with other disciplines within Agility to develop project specific deliverables.
Overall control and responsibility for the day-to-day operational and commercial aspects of the project.
To coordinate with all stakeholders to ensure a seamless flow of cargo from Origin to site.
To ensure, where required, that client approval is obtained for all transportation and freight expenditure ahead of actual movements in accordance with the pre-set criteria.
To jointly develop and agree project specific working procedures with stakeholders with a shipping, consolidation and logistics strategy.
To verify and evaluate the technical suitability of the proposed method of transport in conjunction with our technical specialists at the relevant Control Centers and, identify the Required-On-Site (ROS) date for the material and equipment released for shipment.
Direct point of contact for all Project Control Centre (PCC) staff and Traffic Control Centre (TCC) employees involved in this project.
To review, study and then implement an action plan on each Shipment Release.
When required attend Loadouts / Discharges, Ocean, Air, Road and Rail, and coordinate onsite teams, third parties and client representatives.
To attend and chair, when requested by the client project progress meetings, or other locations (in conjunction with Agility Project Logistics personnel from the relevant PCC / TCC) to discuss forthcoming shipping operations and logistical planning.
To manage, oversee and audit where necessary all staff, sub-contractors, and their interface with Agility Project Logistics.
Direct responsibility for adherence to Quarantine, QA and HSE matters on the project.
To manage, control and audit all project job files.


OTHER ESSENTIAL DUTIES AND RESPONSIBILITIES:

Responsible for P&L, Team budget and profitability
Responsible to work with Business Development with regard to insuring client satisfaction of services, deep selling of existing clients, and support for the implementation of new clients.
Responsible for reviewing and insuring the team is in compliance with management KPI metrics.
Responsible for credit management of customers, attending regular AR meetings, resolving invoicing issues timely and keeping client accounts current
Responsible to co-ordinate product sourcing with other departments to minimize costs by leveraging buying power
Responsible to develop processes to meet client needs
Responsible for continuous improvements of service process to achieve gains in revenues, productivity and quality
Responsible for root cause analysis, corrective and preventive actions with regard to client service failures
Responsible for effective management of personnel to maximize efficiencies
Responsible for motivating project teams to meet required production levels
Sets up regular meetings with Project Team to discuss operations issues
Works with their direct supervisor and HR with regard to hire, discipline, reward, or discharge employees
Performs other responsibilities and completes tasks as directed by management of their respective division
Exercises discretion and independent judgment in regards to matters of significance as it relates to respective team
Ensures compliance with customer requirements, customer contracts, quality goals, service levels, performance standards, and KPIs
Attends regular meetings with management to discuss operations issues and business development leads
Responsible for ensuring client satisfaction of services, deep selling of existing clients, and support for the implementation of new clients as assigned
Responsible for training staff on customer services, corporate, regulatory and industry changes or requirements and coordinating with Human Resources
QUALIFICATIONS:

Bachelor's degree or equivalent in business or related field
5+ year's minimum managing large and complex Capital Projects, Turnkey, Green or Brown field, working with EPC Logistics and Engineering Teams. Within LNG, Petro Refining, Power or similar sectors.
5+ years of Project Team Leadership experience or equivalent outside supervisory experience.
7+ years' experience in Chartering, Heavy lift & haul, Project Freight Forwarding, Logistics, Customs Brokerage, or related fields
Experience in coordination of all required documentation needs and subcontracted services to meet client contractual requirements
Comfortable using metrics to manage staff and drive improvements
Polished verbal and written communications skills
Proactive approach to solving problems
Understand negotiations / rate structures, marine insurance, export regulations, L/C's, INCO terms, and Carrier terms
DESIRED ATTRIBUTES:

Excellent customer service skills
Excellent leadership & customer service skills
Team player with ability to work with cross-functional teams and all levels of management
Ability to work under time pressures
Ability and experience in managing others and prioritizing work
Ability to train and instruct others on how to perform tasks
Accustomed to working in a fast-paced, dynamic environment
Ability to motivate employees to achieve operational excellence
LANGUAGE SKILLS:

English is the principal language for this position, however, bilingual in Spanish would be of an advantage. This position requires good written and verbal communication skills and the ability to communicate effectively in a diverse multicultural environment

COMPUTER SKILLS:

Proficiency in the use of Microsoft Office, Excel, PowerPoint, and other technical software is required

STATEMENT OF NON-INCLUSIVITY:

This job description is not to be construed as a complete listing of the duties and responsibilities that may be given to any employee. The duties and responsibilities outlined in this position may be added to or changed when deemed appropriate and necessary by the person who is managerially responsible for this position.