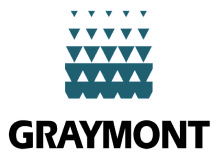 Job Brief

Graymont is seeking an Energy Procurement Specialist to ensure all energy, fuel and raw materials are sourced to achieve the highest standards in terms of safety, ethics and efficiency.

DUTIES AND RESPONSIBILITIES:

Ensure all energy, fuel & raw materials sourcing activities achieve the highest standards in terms of safety, value, quality, ethics and efficiency.
Manage Graymont's sourcing function as it relates to sourcing, delivery, contract negotiations and procurement related to:

Energy and fuels (ex: coal, natural gas, electricity, diesel, coke, alternative fuels, biomass, etc.).
Raw materials (ex: limestone).

Support capital procurement activities as requested by operations or EPC functions
Collaborate with the Legal Department to ensure acceptable risk management in supply agreements and lead negotiations to secure the best value, quality, price and terms related to Graymont North American energy requirements.
Responsible to enhance/maintain supplier relationships.
Contribute to the success of Graymont by sharing information, promoting the full utilization of other functions and applying internal best practices.
Monitor and report on supplier/contract performance. Taking action to improve performance as required.
Substantial travel required - up to 50%. Travel throughout the US and Canada.
QUALIFICATIONS :

Minimum 15 years of direct experience in procurement of energy and fuels. Experience in raw materials procurement is a plus.
Undergraduate degree or equivalent level of education; professional certification preferred (CPP, CPM, etc.).
Strong analytical, financial acumen, technical and practical background with specialized skills in purchasing.
Problem solving ability, excellent organizational skills, computer literate.
Ability to perform in a fast-paced environment, ability to handle multiple tasks simultaneously.
Proven negotiation skills with experience in writing and negotiating RFQs, supply agreements and Service Level Agreements.
Leadership and management skills in alignment with Graymont's vision and values.
Team player; able to develop strong and productive relationships at all levels within an organization, and across multiple functions.
Excellent verbal and written communication skills.
Bilingualism (French or Spanish) would be an asset.