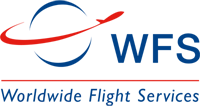 Opportunity To Join Our Dynamic Airport Team!

Work For the Best In Ground Handling Services

Work For Worldwide Flight Services!

OPEN HOUSE

LOCATION: PHOENIX SKY HARBOR INTERNATIONAL AIRPORT

1329 S. 27TH STREET BLDG. B #21 PHOENIX, AZ 85034

*COMPETITIVE COMPENSATION *PAID TRAINING *BENEFITS AVAILABLE *FREE PARKING

$15.00 Per Hour


Job Description:

This employee performs duties related to the handling, counting, receipting for pick-up, transfer and delivery of all cargo (which includes mail, express, baggage, freight to and from airmail facilities, other carriers, customer warehouses and various Company facilities). Receives cargo from and releases cargo to consignors, consignees, brokers, agents, truckers, etc., including checking, counting, receipting and loading and unloading connected therewith. Handles warehouse cargo, including handling, moving, stacking, stamping, weighing, measuring, labeling, etc., and constructing and dismantling when necessary. Performs duties related to the loading and unloading of aircraft and trucks, including the removal of tie down gear, and other related equipment. This employee checks cargo and makes proper notations of tallies or other necessary documents and segregates in accordance with Company procedures. Releases cargo in accordance with Company procedures. Operates and checks Company vehicles.

Requirements:

MUST HAVE FLEXIBLE SCHEDULE TO WORK IN CARGO

ALL CANDIDATES MUST PASS CRIMINAL BACKGROUND CHECK, TRAINING AND DRUG SCREENING

MUST BRING TWO FORMS OF GOVERNMENT ISSUED ID (one id must be current driver's license)

Copy of current resume
If unable to apply in person
call 602-333-0070 or apply online below!