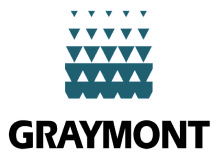 Job Brief

Graymont's Havelock Plant in New-Brunswick is seeking an energetic and skilled Administrative Assistant to support all levels of the plant in Havelock.

POSITION SUMMARY
Graymont is currently seeking an Administrative assistant for our Havelock, New-Brunswick facility. The Administrative assistant will manage several office duties and work closely with the management team. Accounting functions will be required such as payroll, record keeping, reporting, and filing.
DUTIES AND RESPONSIBILITIES:

Work with Corporate Benefit, H-R, and payroll departments.
Support and maintain all office filing, plant files and records.
Assists site staff with administrative duties.
Deal in a professional manner with internal and external customers.
Take product orders and schedule with production and customers.
Scale all shipments coming in and out of plant.
Answer phones and respond to inquiries from customers and staff on location, hours of operations, directions and other day to day activities.
Run daily updates and generate reports from scale system, JDE, Cognos and Excel. Perform quality control on data prior to uploading to JDE.
Enter timesheet and production information into JDE.
Purchase required supplies for office and plant as needed.
Assists Operations Controller with reporting on operational and financial information.
Able to create memos and letters to communicate with staff and customers.
Photocopy, fax and scan documents as required.
Interaction with, Staff, Customers, Maintenance and Production personnel daily.
Share duties and back-up for other office related duties.
Assist with other duties to be determined as office operating priorities change.
QUALIFICATIONS:
Minimum 3 years of experience in a fast paced, multi-tasking office environment.
Diploma of Collegial Studies or an equivalent combination of education and experience.
Ability to maintain confidential information as it relates to personnel functions and sensitive business information.
Strong understanding and appreciation of deadlines and commitment to schedules.
Excellent communication, teamwork and time management skills.
Strong analytical skills and attention to detail.
High level of expertise in Microsoft Office (Excel, Word) and willingness to learn other software.
Knowledge of JD Edwards and COGNOS software would be an asset.
Able to work closely with plant personnel as a team contributor and able to work independently.
Ability to manage a fair amount of work load with little direction or supervision with frequent interruptions.