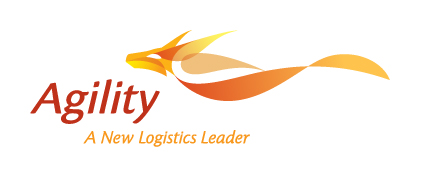 JOB OVERVIEW:

Operational Accounting Analyst will work with Finance Business Controller in order to reinforce finance processes improvement, flows, AP Operational processes and finance compliance's within our Global Strategic Partners (GSP). He/She will work directly with the GSSC and FSSC groups as liaison between them and branches for approval of invoices from vendors, GSP & Agility offices.

ESSENTIAL DUTIES AND RESPONSIBILITIES

Responsible for Finance Process Improvement and Flow related to GSP.
Review, implementation of correct AP Processes internal and external
Keep GSP Standard Ops Procedures (SOP) currently updated
Manage disputes between GSP vs other Agility offices.
Oversee approval of credits and invoices of GSP offices.
Ensures consistent application of accrual accounting principles as related to general accounting activities.
Maintain GSP Office contact currently updated
Provides management with meaningful, accurate and timely financial information and reports as requested.
SUPPORTING MEMBERS

Finance Business Controller
Corporate Accounting Team
Corporate Controller
GSSC and FSSC Service Center
VP of Operations
Director of Operations Support
Regional CFO


DESIRED ATTRIBUTES

Excellent interpersonal and communication skills
Ability to operate in global environment
Self-managing and pro-active
Detail oriented
Ability to balance multiple priorities
Desire to work in a transaction processing environment
Ability to work in a team environment
Strong written and verbal communication skills
LANGUAGE SKILLS

English is the principal language for this position; this position requires good written and verbal communication skills and the ability to communicate effectively in a diverse multicultural environment. Due to communication with our Latin America GSP, candidate must be fluent in Spanish.

PHYSICAL DEMANDS

While performing the duties of this job, the employee is frequently required to sit. The employee is occasionally required to walk and use hand and eye coordination. Specific vision abilities required by this job include close vision, depth perception, and the ability to adjust focus. The employee must be able to travel and drive a vehicle.

WORK HOURS AND ENVIRONMENT

The current work schedule for the position is Monday - Friday from 8:30 AM to 5:30 PM, extended work hours may be required based on the needs of the business. With an appropriate notice period, work schedules may change based on the needs of the business. This position is located in a professional office environment.

STATEMENT OF NON-INCLUSIVITY

This job description is not to be construed as a complete listing of the duties and responsibilities that may be given to any employee. The duties and responsibilities outlined in this position may be added to or changed when deemed appropriate and necessary by the person who is managerially responsible for this position.

Agility Culture from Agility Logistics on Vimeo.