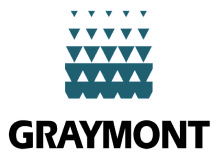 Canada - MB - Faulkner
DUTIES AND RESPONSIBILITIES:
Deliver Graymont's World Class Vision.
Work collaboratively and cross functionally to capitalize on best practices to the benefit of One Graymont.
Manage the plant to ensure the highest standards and performances are achieved in the areas of: safety, environmental, plant capacity and efficiency (processes), product quality and customer service, social license and empowered and engaged workforce.
Ensure plant compliance with all internal and external health, safety, environmental and regulatory requirements.
Develop and manage the plant operating cost and capital budget.
Ensure quarry mine plan is developed and implemented to maximize reserves and ore utilization.
Lead and develop an effective team within the plant that collaborates successfully with all other Graymont functions.
Develop leadership capabilities of plant leaders as well as high potential hourly employees.
Ensure the entire workforce is effectively developed, empowered, challenged and managed.
Maintain the company's equipment, assets, and resources to ensure maximum long term value.
Contribute to the success of Graymont by sharing information and applying internal best practices.
Develop and implement innovative initiatives to improve plant performance.
Maintain effective relationships with functional groups, employees, suppliers, customers, local communities and local, state and federal governments.
QUALIFICATIONS:
Proven track record of developing and maintaining a safe work culture.
Proven teambuilding, leadership skills and team participation.
Plant operations experience (production, maintenance, quality, safety, environmental compliance).
Applicable college degree or equivalent combination of experience and education.
Excellent communication skills (written and oral), well organized, able to process large amounts of complex information.
Able to motivate, coach and develop people in alignment with Graymont's World Class Vision.
Effective troubleshooting and decision making skills.
Strong financial management skills (analysis, budgeting, planning, etc.).
Computer literate.