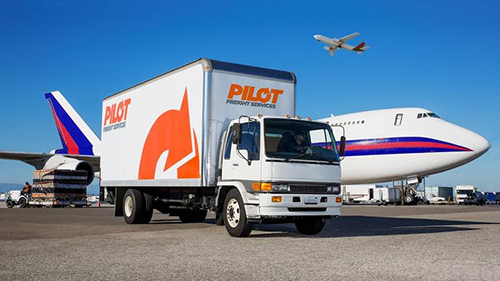 Pilot Freight Services seeks a
full-time Night Operations Agent
to work at our
Chicago office in Northlake, IL
. Position will report directly to the Night Operations Manager. Hours are Monday through Friday, 12:30 PM to 9 PM. Some overtime is required.
This position will be the primary interface between Pilot Freight Services, customers, sales, system operations and vendors, and will provide quality customer service while meeting company policies and procedures.
Responsibilities:
Answering phones and responding to emails, properly and in a timely manner;
Providing general customer service;
Accurate data entry, and tracking and tracing of shipments;
Quoting Domestic air and ground routing;
Research of shipments for Accounting requests/reports;
Scanning of shipment documents;
Prepare documents for air shipments to ensure airline cutoffs are made;
Understand and accurately know how to use OAG, KSMS and other resources provided.
Qualifications:
Basic problem-solving skills;
Excellent verbal and written communication skills;
Understanding of TSA regulations.
Competitive wages and benefits package, including 401K.
If you are interested in this opportunity, please click one of the "Apply" buttons above. The application process only takes about 10-15 minutes.
An Equal Opportunity Employer
It is the policy of Pilot Air Freight to consider all applications for any position without regard to a person's race, color, religion, national origin, sex, age, disability, veteran status, marital status, sexual orientation or genetics.
#jil
QualificationsEducation
High School or better.
Licenses & Certifications
MS Office Suite
Experience1-2 years:
Customer Service experience