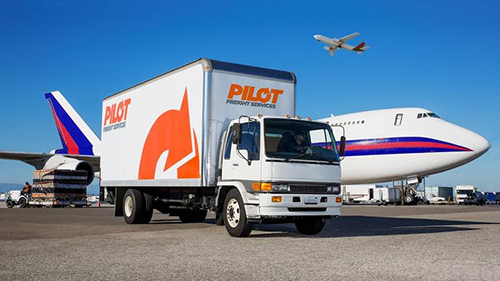 Pilot Freight Services
is searching for an experienced
Furniture Technician
in the Pittsburgh area to work in our our Last Mile Station - Minneapolis, MN location. Our Last Mile distribution center (LMH) is bursting with activity and you can step into a role there immediately. You'll be working to inspecting and repairing furniture inventory from our clients, assemble furniture, as directed by the DC Manager or Floor Supervisor. You will also be cross-trained in assisting with delivery of these products to homes throughout the Pittsburgh region. The hours of this position are
7 AM to 3:30 PM.
Hours can fluctuate due to business demands.
Great benefits – Including competitive medical coverage, optional dental and vision, HSA, 401k plan, vacation time, paid holidays, casual work environment, onsite food market, charitable programs, and more.
Advancement and growth potential – They train, measure, and provide guidance to each employee. They believe in and support career paths for their employees.
Incredible work culture! – Serious work requires serious fun and Pilot specializes in both. Their culture is real...fun, high energy and lots of good people. They work hard and the pace can be intense, so keeping it light and knowing when a stress buster is in order helps keep a perspective.
Make an impact – Their open door environment empowers every single employee the opportunity to make a difference. You have a say in helping better serve customers and improving the work you do, and your ideas will be heard.
Employee recognition – The managers actually do care about your success. They recognize and acknowledge hard work when they see it.
If the following describes you, they want to hear from you:
Ability to assemble furniture carefully and accurately
2+ years of experience in warehouse operations with a proven track record of success
High School diploma required; Associate or Bachelor degree strongly preferred
Desire to work in a fast-paced, organized and positive warehouse environment
Attention to detail; accurate and thorough
Ability to work quickly and efficiently
Must be physically able to lift up to 75 lbs. and operate warehouse and packaging equipment
An Equal Opportunity Employer
It is the policy of Pilot Air Freight to consider all applications for any position without regard to a person's race, color, religion, national origin, sex, age, disability, veteran status, marital status, sexual orientation or genetics.
Learn more about Pilot! Don't let this opportunity pass you by! Apply now!
If you are interested in this opportunity, please click one of the "Apply" buttons above. The application process only takes about 10-15 minutes.
ind5
#jil