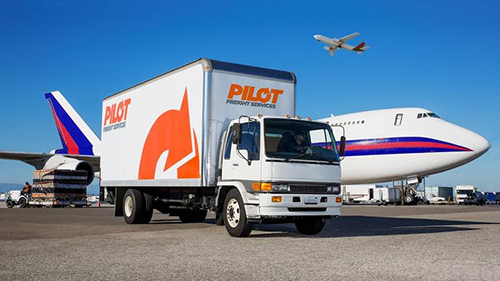 Pilot Freight Services seeks a top-quality individual to fill a key full-time
Warehouse Agent
position in our office in
Charlotte, NC
. The hours for this are
Monday through Friday from 08:00 am - 5:00 pm
.
This position loads and unloads materials within a warehouse facility and will utilize hand trucks, reach trucks, forklifts, or other handling equipment to move Floor Loaded material to and from trucks within the storage facility
.
Responsibilities:
Material handling, may include one or more of the following: picking, packing, scanning, kitting, counting products and other duties;
Must ensure timeliness, packaging, routing and systems work is completed accurately;
Read and follow detailed and defined instructions in a fast-paced environment;
Ensure a safe work environment.
Qualifications:
Must possess a High School Diploma or equivalent;
2+ years of experience in a warehouse environment;
Must have verifiable 1+ years of experience operating reach truck and sit down counterbalance forklift truck;
Experience using an RF scan gun required;
Previous forklift certification preferred;
Must be able to work overtime as needed, occasional weekends;
Must be able to read and comprehend work instructions well;
Must have the ability to work well with others with little supervision;
Basic computer and data entry skills;
QualificationsBehaviorsEnthusiastic:
Shows intense and eager enjoyment and interest
Team Player:
Works well as a member of a group
Dedicated:
Devoted to a task or purpose with loyalty or integrity
MotivationsSelf-Starter:
Inspired to perform without outside help
Flexibility:
Inspired to perform well when granted the ability to set your own schedule and goals
Ability to Make an Impact:
Inspired to perform well by the ability to contribute to the success of a project or the organization
Education
High School or better.
Licenses & Certifications
FORK LIFT
Driver License
SkillsProficiency in written & verbal communication
Intermediate
Pallet Jack
Advanced
Forklift
Intermediate
Experience2 year(s):
Warehouse