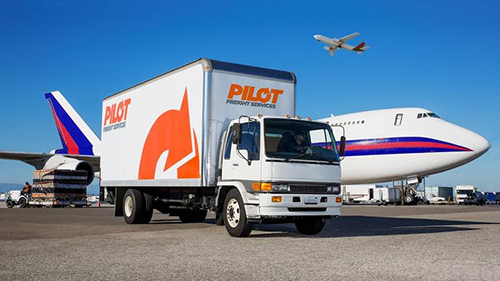 Pilot Freight Services is seeking a full-time
Night Operations Agent
to work for our
Charlotte, NC Station
. The hours for this position are
Monday thru Friday from 12:00 am to 9:00 pm.Position Overview:
Answering phones and responding to emails, properly and in a timely manner;
Providing general customer service;
Accurate data entry, and tracking and tracing of shipments;
Ground and Air Routing of outbound freight
Research of shipments for Accounting requests/reports; Scanning of shipment documents;
Prepare documents for air shipments to ensure airline cutoffs are made;
Working on an on-call rotation.
Understand and accurately know how to use OAG, KSMS, and other resources provided.
Making sure all freight is labeled and put on outbound trucks accurately on a daily basis.
QualificationsBehaviorsDetail Oriented:
Capable of carrying out a given task with all details necessary to get the task done well
Thought Provoking:
Capable of making others think deeply on a subject
Leader:
Inspires teammates to follow them
Team Player:
Works well as a member of a group
Enthusiastic:
Shows intense and eager enjoyment and interest
Loyal:
Shows firm and constant support to a cause
Dedicated:
Devoted to a task or purpose with loyalty or integrity
MotivationsEntrepreneurial Spirit:
Inspired to perform well by an ability to drive new ventures within the business
Work-Life Balance:
Inspired to perform well by having ample time to pursue work and interests outside of work
Self-Starter:
Inspired to perform without outside help
Flexibility:
Inspired to perform well when granted the ability to set your own schedule and goals
Ability to Make an Impact:
Inspired to perform well by the ability to contribute to the success of a project or the organization
Education
High School or better.
Licenses & Certifications
FORK LIFT
Driver License
SkillsCustomer service experience
Novice
Forklift
Novice
EXCEL BASIC
Novice
Experience2 year(s):
Operations