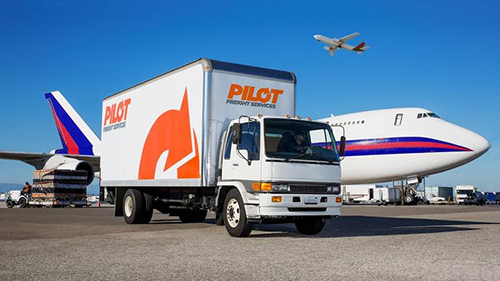 Pilot Freight Services is seeking a part-time operations coordinator to work at our embedded Eagan, MN office for a last mile home delivery customer.
The Home Delivery operations coordinator will report directly to the Embedded Solutions Operations Manager, but will work closely with several other team members throughout all stages of the local and regional delivery service. He/she will be responsible but not limited to; order routing, and customer service issues. The operations coordinator is responsible for assisting the manager with daily planning and monitoring the over-all operations of home deliveries and returned merchandise.
The operations coordinator must thrive in a
HIGH VOLUME HOME DELIVERY OPERATION
. This person must be one who can execute to a prescribed process in the most efficient manner. They must be able to contribute significantly in a customer service driven work place environment.
QualificationsBehaviorsDetail Oriented:
Capable of carrying out a given task with all details necessary to get the task done well
Dedicated:
Devoted to a task or purpose with loyalty or integrity
Team Player:
Works well as a member of a group
Enthusiastic:
Shows intense and eager enjoyment and interest
MotivationsAbility to Make an Impact:
Inspired to perform well by the ability to contribute to the success of a project or the organization
Self-Starter:
Inspired to perform without outside help
Flexibility:
Inspired to perform well when granted the ability to set your own schedule and goals
Education
High School or better.
Licenses & Certifications
Driver License
SkillsProficiency in written & verbal communication
Intermediate
MS Word
Novice
EXCEL BASIC
Novice
Experience
1-3 years transportation routing/dispatching/warehouse