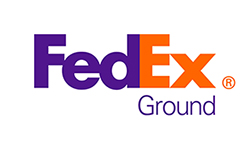 Fed
Ex
has
essential job openings
and is in need of
Package Handlers
and
Parcel Assistants
to meet this global demand.
Due to the crucial role we play in moving supply chains and delivering critical relief, FedEx Ground is considered an essential business and continues to operate under state of emergency and shelter-in-place orders issued by the United States.

We need team members to fill essential jobs at FedEx Ground - the world needs you now more than ever! Help us support the economy and combat COVID-19 by handling life-saving medications and supplies that will keep our communities as prepared as possible during these uncertain times.
Auto req ID:
255388BR
Job Summary
Shopping online is easy. FedEx Ground hires hard-working, driven individuals who are committed to making shipping just as simple for our customers. We don't just deliver packages, we deliver treasured birthday presents, life-saving medication, anniversary surprises, apology flowers and so much more. We need people like you to make all of this happen.
You can play a vital role in enabling e-commerce as our next Full-Time Warehouse Associate.
What you'll be doing
- Joining a world-class, Fortune 100 company that is shaping the economy
- Preparing delivery of anticipated items to millions of people by loading and unloading vehicles in a fast-paced warehouse environment
- Handling the packages safely, so that neither you nor the package are hurt; this will mean physical bending, twisting, lifting, carrying and scanning; teamwork is encouraged when needed
- Assisting management in sort preparation and setup; janitorial or clerical duties as needed
- Keeping warehouse areas clean, safe, and free from hazards
- Once you've mastered the job, training new full-time and/or part-time co-workers
- Participating in career development meetings and/or programs, so that you may one day be a future leader of FedEx Ground
Why you'll love working at FedEx Ground
- Medical, Dental and Vision coverage, as well as vacation/holiday pay and tuition assistance are available after completion of eligibility period
- Employees enjoy discounts on national products and services, including groceries, moving expenses, childcare, phone bills, car purchases, hotel stays and more
- Paid parental leave options are available for all employees
- FedEx Ground celebrates diversity, offering opportunities for community involvement, employee networks and cross-functional quality-driven teams
- Flexible schedules may be available and should be discussed during the hiring process (some shifts may vary depending on package volume & warehouse needs)
It's your best career move yet
FedEx Ground connects people and possibilities around the world and that includes job opportunities. With more than 6,000 job promotions each year, you have the opportunity to grow, and the company encourages lateral and upward mobility.
Employees must be at least 18 years of age and will be required to watch a virtual job preview before completing the application process. Reasonable accommodations are available for qualified individuals with disabilities throughout the application process.
Address:
11000 Toebben Drive
City:
Independence
State:
Kentucky
Zip Code:
41051
Domicile Location:
P406
Additional Location Information:
Earn up to $22.00 per hour
This is not a seasonal position.
The rate of pay listed includes an additional $3.00 per hour for hours worked on the weekend till 5/31/2021.
The rate of pay listed includes an additional $1.00 per hour for all hours worked till 12/26/2020.
Full-Time Shifts
Tuesday-Saturday
Sunday-Thursday
Thursday-Monday
EEO Statement
FedEx Ground is an equal opportunity / affirmative action employer (Minorities/Females/Disability/Veterans) committed to a diverse workforce


FedEx Ground - Out of crisis comes strength

In times of need, our FedEx Cares team steps up to support organizations with mission-critical demands. Since the outbreak of the novel coronavirus, we have provided delivery of personal protective equipment and critical supplies to organizations around the world. Learn more about how FedEx is Delivering for Good.


Safety Above All

FedEx is adhering to all regulations and guidelines from government authorities related to containment of COVID-19. As an essential service, we continue to operate to and from impacted areas as local conditions and restrictions allow, and are taking recommended precautions in terms of team member and customer health and safety.

To remain informed on the actions we are taking to keep you and all of our team members safe amidst the COVID-19 outbreak, you can check out the latest updates and answers to frequently asked questions here: COVID-19 FAQS


Adapting to a changing world

As we continue to support the global supply chain, we're also taking all the necessary steps to protect our customers and team members. We are educating team members with regular communications about COVID-19 and the importance of keeping their workplace clean, washing hands frequently, and to seek proper medical attention if they develop flu-like symptoms.

We are closely monitoring guidance by the CDC, WHO and other public health organizations, and taking recommended precautions in terms of team member and customer health and safety. The measures we're taking to promote good hygiene and instruct team members to stay home and take any signs of illness seriously (like fever, coughing or difficulty breathing) and to seek medical attention when necessary, are in line with guidance from CDC and WHO.