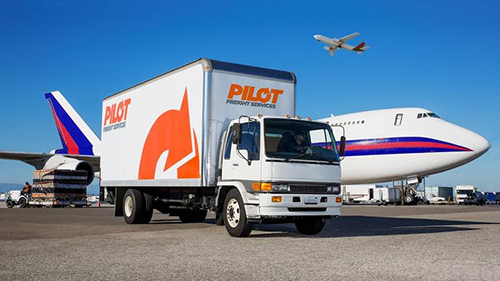 Pilot Freight Services seeks a top-quality individual to fill a key full-time
Warehouse Agent position
in our office in
Charlotte, NC
. The right candidate will train to take on a leadership role in an exciting, growing industry. The hours for this position are
Monday - Friday from 8:00 am to 5 pm.
We require a positive attitude, professionalism, intelligence, leadership. This is a career with advancement opportunities for the right person.
Responsibilities:
. Frequent & accurate communication with drivers, carriers, office personnel & warehouse staff.
.Material handling: may include one or more of the following: picking, packing, scanning, kitting, counting products, and other duties.
.Be able to use and understand the warehouse management system.
. Load and offload trailers and ocean containers
Qualifications:
.Must be a critical thinker;
.Able to multi-task in a fast-paced environment;
. Ability to work with computer systems is a must;
. High School Diploma or equivalent is required;
. Must have at least 2 years of forklift experience;
. Must be able to work overtime as needed;
QualificationsBehaviorsThought Provoking:
Capable of making others think deeply on a subject
Loyal:
Shows firm and constant support to a cause
Team Player:
Works well as a member of a group
Leader:
Inspires teammates to follow them
Dedicated:
Devoted to a task or purpose with loyalty or integrity
Detail Oriented:
Capable of carrying out a given task with all details necessary to get the task done well
MotivationsWork-Life Balance:
Inspired to perform well by having ample time to pursue work and interests outside of work
Job Security:
Inspired to perform well by the knowledge that your job is safe
Self-Starter:
Inspired to perform without outside help
Flexibility:
Inspired to perform well when granted the ability to set your own schedule and goals
Ability to Make an Impact:
Inspired to perform well by the ability to contribute to the success of a project or the organization
Licenses & Certifications
FORK LIFT
SkillsCustomer service experience
Intermediate
Reach truck forklifts
Intermediate
Forklift
Intermediate