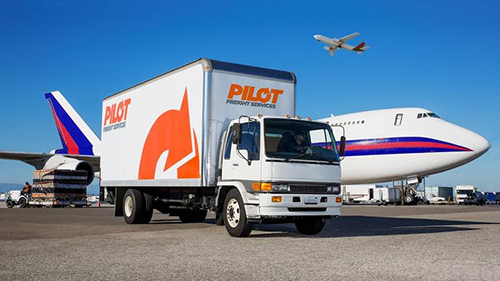 Pilot is looking for an
Experienced Outbound Operations Agent
to work in our
Northlake, IL
office. The hours will be from 2 PM to 10:30 PM.
Responsibilities:
Domestic air and ground routing of outbound shipments
Providing General Customer Service
Inspecting outbound freight
Coordinating recovery and delivery schedules with various cartage agents
Troubleshoot and overcome operational challenges and proactively communicate with clients regarding the status of their freight shipments
Adhere to TSA /KSMS and other government regulatory compliance standards with regards to booking and routing of all shipments
Qualifications:
Have a least one year of experience as an Operations Agent
Must be able to work in demanding, high-volume position
Be able to multi-task and have precise attention to detail
Must be computer literate
Possess good verbal and written communication skills
Be able to interact with carriers, co-workers, and our handling agent
High school diploma or equivalent; BA Degree preferred
Competitive pay with benefits package, including 401K. EOE/AA.
If you are interested in this opportunity, please click one of the "Apply" buttons above. The application process only takes about 10-15 minutes.
An Equal Opportunity Employer
It is the policy of Pilot Air Freight to consider all applications for any position without regard to a person's race, color, religion, national origin, sex, age, disability, veteran status, marital status, sexual orientation or genetics.