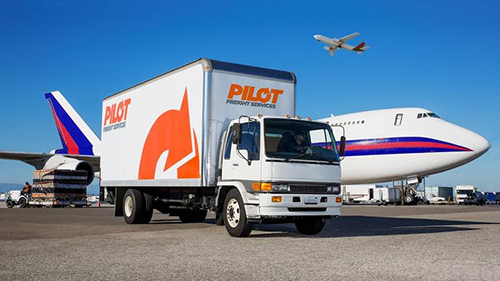 Pilot Freight Services
seeks a
Transportation Payables Associate I
to work in our
Corporate Office in Glen Mills, PA
. This position is responsible for scanning backlog of invoices into the Document Management System, auditing preferred vendor invoices to issue payment within set terms, resolving potential billing (charge back) disputes with stations, identifying vendor billing differences and short payments to allow tracking of disputes and data entry of invoices that come in through our TPDocs email box.
Responsibilities:
Scan backlog of invoices into DMS (Document Management System)
Enter invoices into our Transportation Accounting system on a daily basis
Audit invoices primarily from preferred cartage vendors of franchises, Pilot stations and select home delivery agents;
Resolve daily billing disputes in response to station calls;
Oversee all functions related to accurate and timely payment of preferred cartage vendors;
Correspond with vendors as needed to settle disputes;
Back-up for entering wires for all Pilot Freight Services stations monthly;
Other duties and projects as required.
Qualifications:
Strong math, verbal and written communication skills;
Able to work independently;
Strong interpersonal skills to interact with customers, stations and other departments;
Must have command of computer systems;
Knowledge of Air Freight operations will be looked upon favorably.
Competitive wages and benefits package, including 401K.
An Equal Opportunity Employer
It is the policy of Pilot Air Freight to consider all applications for any position without regard to a person's race, color, religion, national origin, sex, age, disability, veteran status, marital status, sexual orientation or genetics.