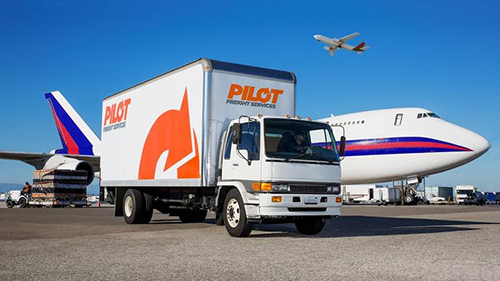 Pilot Freight Services
is seeking a
full time Customer Service 3 Agent
for our
La Vergne, TN location.JOB SUMMARY:
The Customer Service Agent 3 is responsible for providing customer service to all callers. They answer incoming calls and troubleshoot any issues. They assist pilot stations and cartage agents.
Essential Functions:
Answer incoming calls and provide excellent customer service to all callers
Monitor and respond to customer inquiries received through email
Make outgoing calls to follow-up on shipment status, resolve issues and update customers
Quoting, tracking and tracing of all Domestic Customers
Assist and support Pilot stations and cartage agents
Master outside customer applications
Provide customers with quotes in a timely manner, as well as various routing options
Perform other duties as assigned
SKILLS/COMPETENCIES:
Excellent oral and written communication and problem-solving skills
Technological aptitude using the internet and on-line tools
High energy with the ability to multitask
Excellent organizational skills with emphasis on detail
EDUCATION:
High School or equivalent required
EXPERIENCE:
4 years customer service experience
PHYSICAL REQUIREMENTS:
This is a clerical administrative position in a professional office setting. The employee is frequently required to sit. Occasionally stand, walk, use hands, stoop, bend and reach. Extensive use of a phone and a PC is required. Position may require to work remotely at times.
QualificationsBehaviorsThought Provoking:
Capable of making others think deeply on a subject
Loyal:
Shows firm and constant support to a cause
Team Player:
Works well as a member of a group
Leader:
Inspires teammates to follow them
Innovative:
Consistently introduces new ideas and demonstrates original thinking
Enthusiastic:
Shows intense and eager enjoyment and interest
Dedicated:
Devoted to a task or purpose with loyalty or integrity
MotivationsWork-Life Balance:
Inspired to perform well by having ample time to pursue work and interests outside of work
Self-Starter:
Inspired to perform without outside help
Job Security:
Inspired to perform well by the knowledge that your job is safe
Growth Opportunities:
Inspired to perform well by the chance to take on more responsibility
Flexibility:
Inspired to perform well when granted the ability to set your own schedule and goals
Ability to Make an Impact:
Inspired to perform well by the ability to contribute to the success of a project or the organization
SkillsBusiness Communication Skills
Intermediate
Being Thorough
Intermediate
Attention to Detail
Intermediate
Accuracy
Advanced
Ability to Work Under Pressure
Intermediate