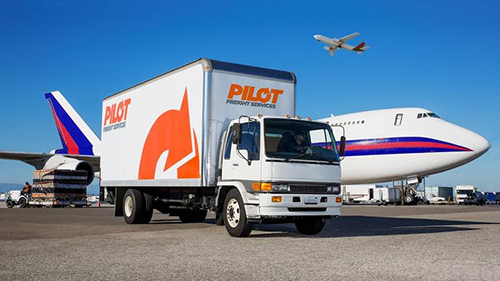 Pilot Freight Services
seeks a top-quality individual to fill a key full-time
Warehouse Agen
t position in our Charlotte Office in Charlotte, NC Hours are
Monday - Friday from 9 am to 6 pm
. We require a positive attitude, professionalism, intelligence, leadership.
This is a career with advancement opportunities for the right person
Responsibilities
:
Frequent & accurate communication with drivers, carriers, office personnel & warehouse staff
Material handling - may include one or more of the following: picking, packing, scanning, counting products & other duties
Must know how to operate a Stand-Up/ Reach Truck, Sit Down forklift, and other warehouse equipment.
Load and offload Trailers and Ocean Containers.
SKILLS/COMPETENCIES:
Must be able to use forklifts, pallet jacks, and banding/shrink wrap material
Experience using an RF scan gun required
Previous forklift certifications preferred
Must be able to work overtime as needed, occasional weekends
Must be able to read and comprehend work instructions well
Must have the ability to work well with others
Basic, MS Office and data entry skills preferred
High attention to detail required
Must have the ability to work well with others with little supervision
Must be able to lift 50+lbs. Unassisted
Must be able to speak, read, and write in English
EDUCATION:
High School or equivalent required
EXPERIENCE:
Must have 3-5+ years prior warehouse experience
PHYSICAL REQUIREMENTS:
This position requires standing and walking for extended periods of time. The position requires employees to frequently stoop, kneel, crouch, use hands, reach, bend and lift objects above their head. Employees must be able to regularly lift/move up to 50 pounds unassisted and use pallet jacks and forklifts.
QualificationsBehaviorsTeam Player:
Works well as a member of a group
Detail Oriented:
Capable of carrying out a given task with all details necessary to get the task done well
Dedicated:
Devoted to a task or purpose with loyalty or integrity
MotivationsSelf-Starter:
Inspired to perform without outside help
Flexibility:
Inspired to perform well when granted the ability to set your own schedule and goals
Education
High School or better.
Licenses & Certifications
Driver License
Forklift Certified
SkillsReach truck forklifts
Intermediate
Attention to Detail
Novice
Ability to Work Under Pressure
Novice
Sit down counterbalance forktruck
Novice
Experience3 year(s):
Must have at least 3 yrs of warehouse experience