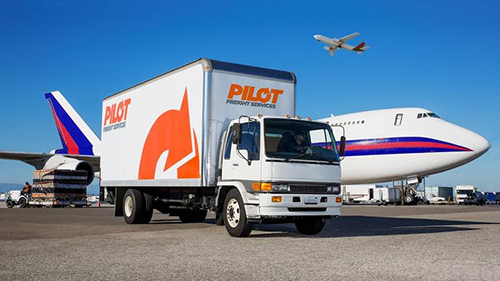 Pilot Freight Services is seeking a
part time Operations Agent
to work for our
Milwaukee Station
, located in
Oak Creek, WI
. The hours for this position are
Monday through Friday, 5:00 pm - 9:30pm
.
JOB SUMMARY:
The Operations Agent 1 is responsible for controlling freight forwarding shipments into and out of the station across various modes of transportation based on customer requests. They are also in charge of assisting warehouse operations with unloading, sorting, and preparing outbound freight. They are to maintain a clean and safe work environment and identify any discrepancies in receiving loads against manifest.
ESSENTIAL FUNCTIONS:
- Utilizing manifest to pull route, stage freight, and assist Drivers to load and unload trucks
- Material handling may include one or more of the following: picking, packing, scanning, counting products and other like duties
- Must ensure timeliness, packaging, and systems work is completed accurately
- Identifying and annotating overages, shortages, and damages (OS&D)
- Safely operate warehouse equipment, such as forklift, pallet jacks, etc.
- Read and follow detailed and defined instructions in a fast-paced environment
- Ensure safe and secure work environment including all TSA and OSHA guidelines
- Perform other duties as assigned
- Inspecting outbound freight
- Contracting new carriers as needed and assigning carriers and providing load tenders
- Communicating freight status and any problems to other stations and customers, and updating the system
- Provide customer service
- Able to work overtime and weekend on call rotations.
- Data entry of shipments into transportation management system
- Domestic air and ground routing (including Canada)
- Assigning carriers and providing load tenders
SKILLS/COMPETENCIES:
- Multi-tasking while maintaining precise attention to detail
- Excellent verbal and written communication skills
- Must be able to type 25+ words per minute
- Must be able to work in demanding, high-volume environment, particularly with email and calls
- Precise attention to detail
- Must be willing to use forklifts, pallet jacks and banding/shrink wrap material
- Experience using a RF scan gun required
- Previous forklift certifications preferred
- Must be able to read and comprehend work instructions well
- Must have ability to work well with others with little supervision
- Must be able to lift 50+lbs. unassisted
- Must be able to speak, read, and write in English
QualificationsEducation
High School or better.