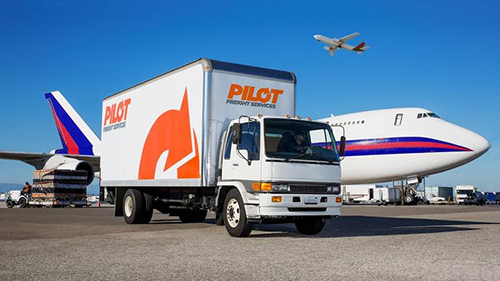 Pilot Freight Service
is seek a
full time Warehouse Agent 3
for our
Atlanta GA, location.JOB SUMMARY:
The Warehouse agent 3 is a Warehouse Lead and is responsible for overseeing a team and leading their tasks. These tasks include loading & unloading materials utilizing a hand truck, reach truck or forklift ( including sit down and stand up). Maintain a clean and safe work environment. Identify any discrepancies in receiving loads against manifest. Oversee other warehouse agents and performance, identifying any areas of noncompliance and reporting these to management. update any overages, shortages, and damages in the operating system.
ESSENTIAL FUNCTIONS:
Utilizing manifest to pull route, stage freight, and assist Drivers to load and unload trucks
Material handling may include one or more of the following: picking, packing, scanning, kitting (as applicable), counting products and other like duties
Must ensure timeliness, packaging, and systems work is completed accurately
Identifying and annotating overages, shortages, and damages (OS&D)
Safely operate warehouse equipment, such as forklift, pallet jacks, etc.
Under the direction of the Warehouse Supervisor/Manager, delegate tasks to Warehouse Agent 1 and 2
Train and help Warehouse Agent 1 and 2 with daily tasks
Read and follow detailed and defined instructions in a fast-paced environment
Ensure safe and secure work environment including all TSA and OSHA guidelines
Perform other duties as assigned
SKILLS/COMPETENCIES:
Must be able to use forklifts, pallet jacks and banding/shrink wrap material
Experience using a RF scan gun required
Previous forklift certifications preferred
Must be able to work overtime as needed, occasional weekends
Must be able to read and comprehend work instructions well
Must have ability to work well with others
Basic MS office and data entry skills preferred
High attention to detail required
Must have ability to work well with others with little supervision
Must be able to lift 70+lbs. unassisted
Must be able to speak, read, and write in English (bilingual is a plus)
EDUCATION:
High School or equivalent required
EXPERIENCE:
Must have 3-5+ years prior warehouse experience
PHYSICAL REQUIREMENTS:
This position requires standing and walking for extended periods of time. Position requires employees to frequently stoop, kneel, crouch, use hands, reach, bend and lift objects above their head. Employees must be able to regularly lift/move up to 70 pounds unassisted and use pallet jacks and forklifts.