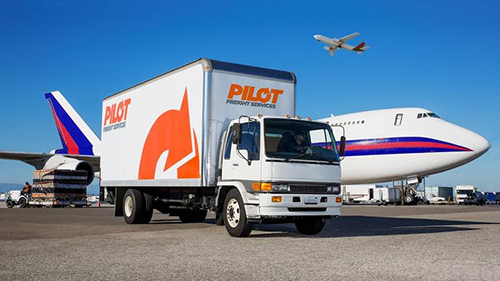 Pilot Freight Services
is seeking a
full time Operations Agent 1
for our
Folcroft PA, location. JOB SUMMARY:
The Operations Agent 2 is responsible for controlling freight forwarding shipments into and out of the station across various modes of transportation based on customer requests. The primary focus is providing a high-level operations excellence and a quality customer service experience to all customers while maintaining station KPI's.
Essential Functions:
Adhere to TSA /KSMS and other government regulatory compliance standards
Answering phones and emails professionally and timely
Communicating to sales, customer service and other Pilot stations when problems arise.
Understanding TSA regulations
Preparing documents for air shipments
Data entry.and general customer service duties
Complete and accurate entry of shipment information
Knowing account specific requirements
Proper documentation and reporting status of high value shipments
Scanning of shipment documents
Completion of specific assigned duties/accounts
Able to work overtime and weekend on call rotations
Negotiate freight rates and book loads with carriers
SKILLS/COMPETENCIES:
Multi-tasking while maintaining precise attention to detail
Negotiating abilities
Excellent verbal and written communication skills
Must be able to type 35+ words per minute
Must be able to work in demanding, high-volume environment, particularly with email and calls
Precise attention to detail
Proficient in Microsoft products
Must be tech savvy
EDUCATION:
High school diploma or equivalent is required
EXPERIENCE:
1+ years minimum experience in freight operations
1+ year experience in transportation customer service
1+ years work experience as an Operations Agent
PHYSICAL REQUIREMENTS:
This is a clerical administrative position in a professional office setting. The employee is frequently required to sit, stand, walk, use hands, stoop, bend and reach. Extensive use of a phone and a PC is required. Position may require to work remotely at times.
QualificationsBehaviorsDetail Oriented:
Capable of carrying out a given task with all details necessary to get the task done well
Education
High School or better.
SkillsCustomer service experience
Novice
Dealing with Complaints
Novice
EXCEL INTERMEDIATE
Novice
Experience
1 year industry experience