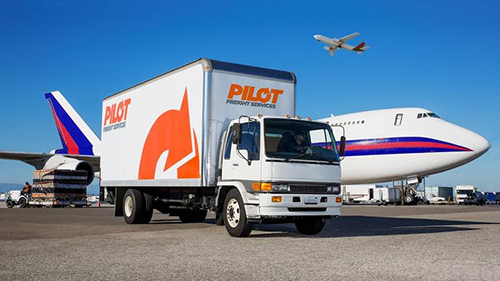 Pilot Freight Services
is seeking
a full time Dispatcher
for our
Denver CO locationJOB SUMMARY:
Directly in charge of scheduling drivers to make deliveries and pick up packages from customers and vendors. Also work as a liaison between customers, drivers, and management.
REQUIREMENTS:
Tracking and tracing inbound shipments
Coordinating recovery and delivery manifests for multiple drivers
Communicates constantly with other stations and updated the system with status of shipments
Calculates PU&D billing on a daily basis
Perform other duties as assigned
QUALIFICATIONS:
Must be extremely detail-oriented, multi-tasking is a must
Strong verbal and written communication skills are required to handle multiple tasks
Must be computer literate and capable of using multiple applications
Forklift experience needed
Prior air freight forwarder or other transportation experience desired
PHYSICAL REQUIREMENTS:
This is a clerical administrative position in a professional office setting. The employee is frequently required to sit, stand, walk, use hands, stoop, bend and reach. Extensive use of a phone and a PC is required.
QualificationsBehaviorsDetail Oriented:
Capable of carrying out a given task with all details necessary to get the task done well
Education
High School or better.
SkillsAbility to Work Under Pressure
Advanced
Experience3-5 years:
Prior dispatch experience required