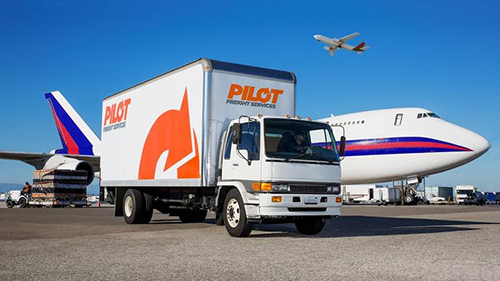 Pilot Freight Services
is seeking a
full time Logistics Coordinator
for an embedded client at our Logistics facility located in
Springfield MO.
The hours for this position are Friday through Tuesday 7:00 am - 330 pm. This position is responsible for ordering routing, KPI Management, training of staff, and customer service. Working in partnership with the Operations Manager, the Logistics Coordinator is responsible for daily planning, organizing, controlling and supervising the over-all operations of delivery and return orders.
Experience:
Support the resolution of complex escalations pertaining to Independent Contractors and customers; Report on issues as needed to ensure complaints are addressed and resolved to client solutions
Identify and incorporate needed process improvements when necessary to ensure compliance with SLA and SOW agreements
Import, plan, review and distribute daily route plans to Independent Contractors and customers
Maintain the Dispatch Track system with current and accurate IC information
Review returns and process claims sheet daily. Update and provide the daily completion file to the main office by 10 am daily
Review reports (eg average costs, zone performance, survey performance, etc) to identify and recommend cost reductions/revenue/performance improvements to operations manager
Analyze shipments for cost improvements and trends
Request technical adjustments to Dispatch Trucks to provide employees with the necessary tools to efficiently perform their role and drive productivity within the department
Requirements
:
Ability to work well in a fast-paced and high intensity environment
Ability to interact effectively at multiple levels in support of customer relationships (vendors, warehousing, sales and upper-management)
Strong analytical skills, especially as it pertains to proactively managing and coordinating with others in order to meet our customer's needs
Excellent communication skills, presentation skills, and high integrity
EEOC
#jil
QualificationsEducation
High School or better.
SkillsEXCEL INTERMEDIATE
Intermediate