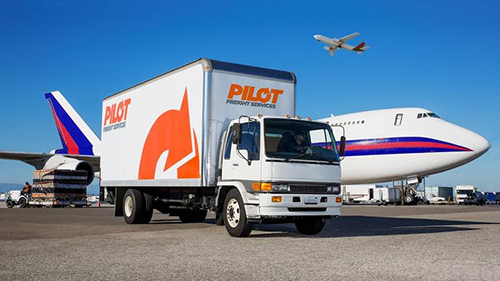 Pilot Freight Services seeks
Customs Brokerage Specialists
to join our team at our
Philadelphia office in Folcroft, PA
. We are looking for motivated individuals who are able to compile and prepare commercial regulatory documents for entry processing and obtain Customs releases as well as Partner Government Agency releases of shipments in a fast-paced environment.
Responsibilities:
Set up new customers and confirm that all required information is received and valid;
Examine, interpret and research information received from all parties to the shipment and take appropriate action;
Help importers obtain continuous, single entry and ISF bonds;
Accurate and timely ISF entry submissions;
Receive and review documentation to ensure regulatory compliance of US Customs along with various other Partner Government Agencies;
Accurate and timely entry processing through US Customs and participating government agencies;
Communicate with customers, government agencies and other Pilot stations and employees;
Able to prioritize tasks;
Participate and support other team members with accounts and workload on day-to-day operations;
Able to work independently, as well as a team;
Good critical thinking and problem-solving skills;
Attention to detail and ability to multi-task;
Pro-active communication
Experience with Word, Excel, Windows, email and various PC based software.
Qualifications:
Ideal candidate will have 2-3 years of experience in preparing customs documentation;
Ensure that shipments meet all applicable laws to facilitate the import of goods;
Detail-oriented with ability to multi-task;
Prioritize tasks and have a sense of urgency;
Able to learn new ideas quickly as our industry is constantly changing;
A great plus is knowledge of CargoWise software.
Competitive wages and benefits package, including 401K.
QualificationsEducation
High School or better.
Licenses & Certifications
MS Office Suite
Experience1-3 years:
Experience doing all types of customs entries.\nAble to work from home within a team who are all remote.