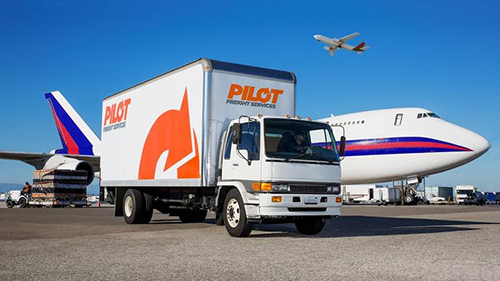 Pilot Freight Services
seek a
Claims Auditor
to work at our
Corporate Office in Glen Mills, PA.
This position is responsible for receiving claims information via phone & email, processing claims and entering claims data into the Claims Management System (CMS).
Responsibilities:
Respond to phone/written inquiries from customers, stations, insurance companies, etc.;
Receive claims for loss & damage, gather documents pertinent to claims process;
Set up inspections and subrogate with carriers;
Scan/upload pertinent documents (formal claims submissions, invoices, inspection reports, signed release, settlement check) into CMS;
Review claims for payment or denial;
Run and issue reports, enter insurance approvals/denials in system;
Other job-related duties as required by the Director, Claims & Loss Prevention or the Claims Coordinator.
Qualifications:
Strong math and organizational skills and able to multi-task;
Strong verbal and written communication skills;
Detail-oriented and able to work independently;
Excellent interpersonal skills to interact with all levels of personnel;
Must be able to politely handle customer complaints;
PC literate in MS Word & Excel;
Bachelor's degree and/or prior office environment experience preferred.
QualificationsSkillsEXCEL INTERMEDIATE
Intermediate