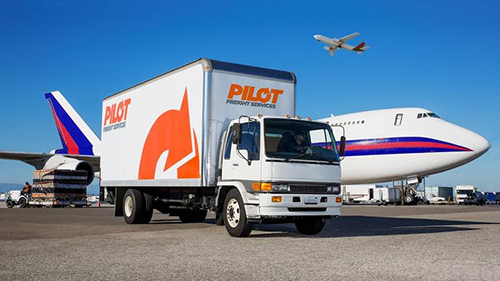 Pilot Freight Services
seeks
full-time Inbound Operations Agent
to work at our
Pilot Milwaukee office located in Oak Creek, WI.
This position is the secondary dispatch position and is a main interface between Pilot Freight Services, customers, system operations, drivers, agents, and provides quality customer service while meeting company policies and procedures.
JOB SUMMARY:
The Operations Agent 1 is responsible for controlling freight forwarding shipments into and out of the station across various modes of transportation based on customer requests. The primary focus is providing a high-level operations excellence and a quality customer service experience to all customers while maintaining station KPI's.
Responsibilities include:
Timely and accurate quoting for shipment or project costing
Arranging shipments with carriers and agents
Creating and transmission of shipping documents
Monitoring and reporting shipment status
Working with sales team to win business
Ability to troubleshoot and find solutions quickly
Fact based decision making
Customer Service via telephone and email to customers
Light expensing also required as needed
Qualifications:
Positive team player
Proactive
Self-starter with the ability to prioritize and multi-task
Can work in a collaborative, team environment
Working knowledge of Freight Forwarding processes (Air and Ground)
Excellent written and verbal communication and basic math skills
Proficient in Microsoft Word & Excel
QualificationsEducation
High School or better.