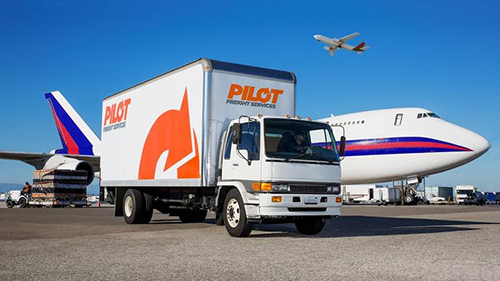 Pilot Freight Services
is currently seeking an experienced
Global Freight Forwarding Manager
to join our
Operations Department in Richmond, BC
. Reporting to the Canadian Country Manager, the elected person will be responsible for the complete strategy, development and execution of the international freight forwarding line of business at
Pilot Canada Stations
.
Responsibilities:
Develop annual freight forwarding strategic plan;
Work alongside Commercial team to drive new business growth and expand opportunity pipeline;
Build and maintain partnership agreements with transportation partners locally and globally;
Determine staffing requirements as needed to assist with business growth and daily operations;
Maintain relationship with internal and external clients to facilitate the transportation processes;
Coordinate and organize cargo movement to its destination point;
Produce quotes for shipments and collaborate with external partners to reach an agreement;
Track shipments and follow through to shipment delivery;
Arrange for customs clearance, including payment of duties, taxes and all other requirements;
Prepare and process documentation for international freight forwarding, including compliance filings;
Review documentation, invoices and bills of lading;
Meet Government requirements for import and export of goods;
Perform other related duties as required.
Qualifications
Post-secondary education in commerce or equivalent combination of experience and education with a minimum of 7-10 years experience in a similar position with an international freight forwarding company;
Broad understanding of the forwarding industry and deep knowledge on Global Forwarding products (Air Freight and Ocean Freight) and business models;
Excellent oral and written communication skills;
Task oriented/objectives driven;
Excellent interpersonal skills;
Detailed oriented;
Good organizational skills;
Good time management skills.
You are interested and believe you have the skills we are looking for? Please forward your resume and cover letter as soon as possible to: jasonberadinelli@pilotdelivers.com