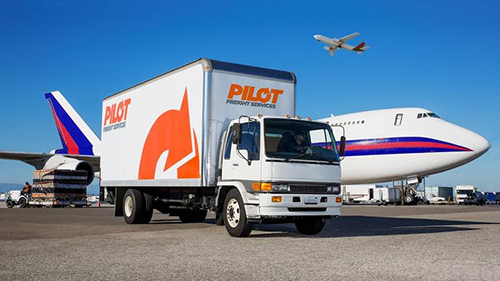 Pilot Freight Services
is seeking a
PM Supervisor
for our
Hawthorn Ca, location. Job Summary
The PM Supervisor is expected to provide their associates with the tools needed for success as well as keenly drive productivity and efficiency through data-driven decisions and analytical problem-solving. You will ensure the highest quality of the work and maximize productivity of Pilot warehouse locations. This is a hands on management role in a warehouse setting. In addition, the Supervisor will provide training, complete performance reviews, and issue disciplinary action when necessary.
Job Functions:
· Understanding TSA regulations
· Loading and Unloading trucks
· Checking and getting correct dims and weights
· Making sure all labels go on the correct freight
· Checking for and noting damages/shortages
· Cleaning after shifts are over
· Providing accurate dock check scans and the end of your shift
· Providing accurate dock checks for customer service when needed
· Keep work areas organized and maintained
· Learning to properly use the scanners
· Making sure all freight is being scanned in and out at all times
· Support other shifts as needed
· Apply basic problem-solving skills
· Any additional duties Supervisor deems necessary
Additional Job Functions:
· Recommend and develop new policies/procedures
· Training of new employees according to Pilot's standards, procedures and goals
· Ability to facilitate progressive change, getting along with other employees, following direction and continually improving
· Work with a sense of urgency, understanding how to prioritize
· Ability to work hands-on, handling multiple priorities simultaneously
· Screen Cargo according to TSA guidelines. This includes inspection by physical search, X-Ray, and ETD. In the event that a screener is needed for assistance the onsite shift lead should assist in the screening area
· Able to work variable hours, including weekends
· Maintain the operations by initiating, coordinating and enforcing program, operational, and personnel policies and procedures.
· Maintain a working knowledge of all emergency policies and regulations.
· Implement security/safety improvements that benefit the company's assets, visitors, tenants and employees
· Ability to work independently using sound judgment while working in a team-oriented environment
Qualification:
5 years experience with warehouse/forklift
1 years experience leading people
High School Diploma