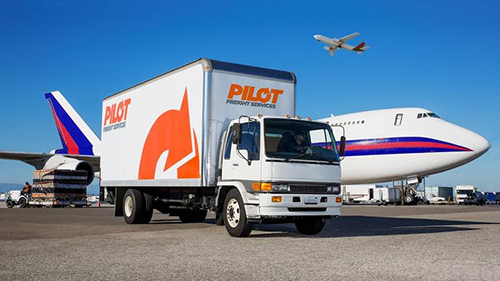 Pilot Freight Services
is seeking a full time
Operations Manager
for our
Northlake IL locationJOB SUMMARY:
The Operations Manager monitors all operations including, but not limited to; Process shipments, prepare paperwork, communicate freight status and dispatch drivers for pick up. The manager will be the primary interface between Pilot Freight Services, customers, sales, system operations and vendors and provide quality customer service, while meeting company policies and procedures. The Manager will provide training, complete performance reviews, and issue disciplinary action when necessary.
Job Function:
· Understanding TSA regulations
· Supervision Loading and Unloading trucks
· Checking and getting correct scans and locations of freight
· Making sure all labels go on the correct freight
· Checking for and noting damages/shortages
· Cleaning after shifts are over
· Keep work areas organized and maintained
· Learning to properly use the scanners
· Making sure all freight is being scanned in and out at all times
· Support other shifts as needed
· Apply basic problem-solving skills
· Running Reports, controlling returns process, keeping up on KPI's
Qualification:
· Recommend and develop new policies/procedures
· Training of new employees according to Pilot's standards, procedures and goals
· Ability to facilitate progressive change, getting along with other employees, following direction and continually improving
· Work with a sense of urgency, understanding how to prioritize
· Ability to work hands-on, handling multiple priorities simultaneously
· Able to work variable hours, including weekends
· Maintain the operations by initiating, coordinating and enforcing program, operational, and personnel policies and procedures.
· Maintain a working knowledge of all emergency policies and regulations.
· Implement security/safety improvements that benefit the company's assets, visitors, tenants and employees
· Ability to work independently using sound judgment while working in a team-oriented environment