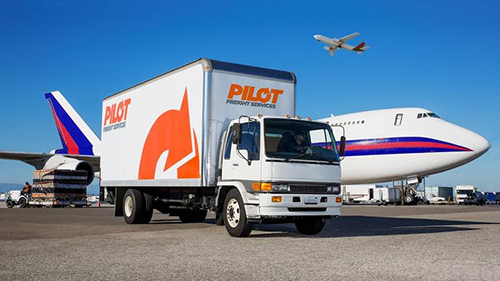 Pilot Freight services is seeking a Full Time Accounting Associate 2 for our Glen Mills PA, locationJob Summary:
The Senior Accountant/Treasury Analyst reports to the Assistant Controller. Responsibilities include, but are not limited to, general ledger accountability (including cash control), cash management (focused on the Order to Cash and Procure to Pay processes), financial and bank audit support, tax filing assistance, letters of credit and debt ownership and coordination, critical monthly journal entries and account reconciliations, accounting and banking systems support, cash forecast analysis, cash flow financial reporting and other special projects as assigned. The ideal candidate has significant treasury and cash management experience. They must be confident handling our banking relationships. They should be enthusiastic about implementing industry best practices and maintaining perfect financial records. Attention to detail, foresight and professional skills are required. Accounting system implementation and freight industry experience is highly preferred.
Core Responsibilities:
Monitor global cash balances and assist with global cash forecast preparation
Maintain foreign currency transaction details and trade settlements
Prepare monthly interest accruals
Support financing requests, lines of credit draws, etc.
Assist with debt covenant compliance obligations
Administration of intercompany loan documentation
Issue and track letters of credit
Assist in administration of treasury technology tools and online banking platforms
Initiate ACH and wire transfers
Assist with global implementations of corporate cards and expense reporting application
Assist with the preparation of insurance applications
Support other processes within the Corporate Treasury team
Ensure compliance with GAAP principles.
Supports accounting integrations for acquired businesses.
Monitor, reconcile and analyze cash-related general ledger accounts to ensure accurate financial information is presented to management at month-end.
Partner with management and staff on business and financial matters and special projects as needed, providing direction, training, and information.
Develop and document business processes and accounting policies to maintain and strengthen internal controls
Streamline cash management procedures, accounting and controls.
Manage tax filings, audits and tax returns
Direct internal and external audits to ensure compliance
Support the financial close process within the designated time frame by taking ownership of assigned tasks
Other duties and responsibilities as assigned.
Qualifications:
Must have an Accounting Bachelor's degree and at least 2 years of related treasury experience.
MBA or CPA certification is a plus.
Advanced MS Office and Excel skills including vlookups and pivot tables and accounting GL skills.
Ability to meet communicated schedules and deadlines.
Adherence to policies, procedures and instructions.
Ability to maintain good, cooperative working relationships with customers, vendors and other employees. Must contribute to a positive team environment.
Knowledge of generally accepted accounting principles (GAAP).
Strong problem solving & analytical skills.
Self-starter with keen organizational skills and the ability to effectively manage multiple priorities or re-prioritization of projects.
Excellent communication skills, both verbal and written.
Modern accounting systems (Workday, Netsuite, etc.) implementation experience.
Aptitude for mathematics and quantitative skills.
Awareness of business trends.
Hands-on experience with accounting and banking software packages.
Accuracy and attention to detail in a fast-paced business environment.
Consistent exercise of independent judgment and discretion in matters of significance.
Regular, consistent and punctual attendance. On limited and necessary occasions, must be able to work nights and weekends, variable schedules.
Demonstrates superior ethics and sound judgment at all times.
QualificationsBehaviorsDedicated:
Devoted to a task or purpose with loyalty or integrity
Functional Expert:
Considered a thought leader on a subject
Detail Oriented:
Capable of carrying out a given task with all details necessary to get the task done well
Enthusiastic:
Shows intense and eager enjoyment and interest
MotivationsGrowth Opportunities:
Inspired to perform well by the chance to take on more responsibility
Goal Completion:
Inspired to perform well by the completion of tasks
Self-Starter:
Inspired to perform without outside help
Ability to Make an Impact:
Inspired to perform well by the ability to contribute to the success of a project or the organization
Education
Bachelors or better in Accounting or related field.
Licenses & Certifications
CPA
SkillsAnalyzing Data
Advanced
Auditing Financial Data
Advanced
EXCEL ADVANCED
Advanced
Accuracy
Advanced
Experience2-4 years:
2-4 years of accounting and cash management experience, preferably a mix of public accounting and related industry (emphasis on functional, industry experience).