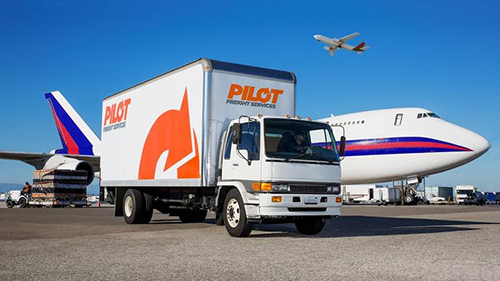 Pilot Freight Services
seeks a
full-time Warehouse Supervisor
in the
Gouldsboro, PA market.Job Summary
The warehouse supervisor is a full-time position with responsibility for planning staffing, assist with managing inventory, and managing workload. This position reports to the Warehouse Manager.
This job is normally staffed from
8:00AM -5:00PM Monday through Friday but will have weekend and on-call work as needed.
This is a working supervisor position, and supervisors will be expected to perform front-line material handling work as needed with 90%+ of their time on the warehouse floor.
Qualification
:
Superior customer service skills
Excellent organizational skills and ability to manage shifting priorities
Excellent communication skills both verbal and written in the English language
Intermediate to advanced computer skills including Microsoft Excel, PowerPoint, and other MS Office Products
2+ years operating a WMS (Warehouse Management System) with or without scanners
2+ years leading a staff >5 full-time employees
2+ yeas operation powered industrial trucks (forklift, reach truck)
Ability to lift up to 70 lbs. repeatedly, up to 150 lbs. with assistance
High school diploma or equivalent
Preferred:
2+ years using UPS WorldShip and/or FedEx Ship Manager
Reach truck experience
Bachelor Degree or higher
QualificationsBehaviorsDedicated:
Devoted to a task or purpose with loyalty or integrity
Enthusiastic:
Shows intense and eager enjoyment and interest
Detail Oriented:
Capable of carrying out a given task with all details necessary to get the task done well
MotivationsSelf-Starter:
Inspired to perform without outside help
Ability to Make an Impact:
Inspired to perform well by the ability to contribute to the success of a project or the organization
Goal Completion:
Inspired to perform well by the completion of tasks
Flexibility:
Inspired to perform well when granted the ability to set your own schedule and goals
Education
Bachelors or better.
High School or better.
Licenses & Certifications
FORK LIFT
SkillsProficiency in written & verbal communication
Advanced
Forklift
Expert
EXCEL INTERMEDIATE
Intermediate
POWER POINT
Intermediate