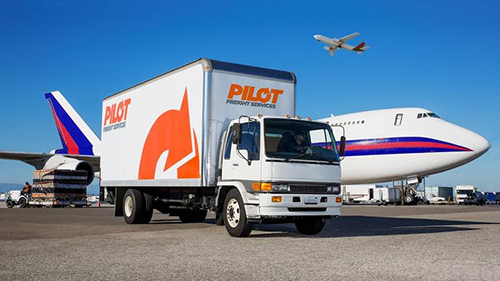 Pilot Freight Services
seeks a
Full-Time Dock Agent
to work in our
Denver, Colorado office.
The Warehouse Agent 3 is in charge of loading & unloading materials utilizing a hand truck, reach truck, or forklift. They are to maintain a clean and safe work environment and identify any discrepancies in receiving loads against manifest.
Responsibilities:
Load and unload Line haul trucks
Manual unload for several trailers - must be able to lift 75 lbs
Check in freight
Perform warehouse dock check
Label freight
Pull local delivery freight and load local delivery truck
Operate a forklift
Other duties as assigned
Qualifications:
Must be able to lift 75 - 125 lbs.
Must be able to use forklifts, pallet jacks and banding/shrink wrap material.
Must have a High School Diploma or equivalent.
Competitive wages with benefits package, including 401K. EOE/AA.QualificationsEducation
High School or better.
Experience1-3 years:
1-3 Years prior experience working in a freight warehouse required