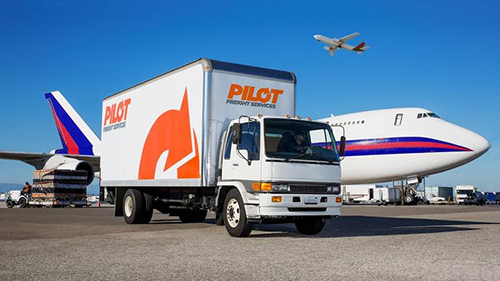 Pilot Freight Services
is seeking a full time
Operations Agent 1
for our
Sacramento CA locationJOB SUMMARY:
The Operations Agent 1 is responsible for controlling freight forwarding shipments into and out of the station across various modes of transportation based on customer requests. The primary focus is providing a high-level operations excellence and a quality customer service experience to all customers while maintaining station KPI's.
ESSENTIAL FUNCTIONS:
- Tracking and tracing outbound shipments
- Inspecting outbound freight
- Contracting new carriers as needed and assigning carriers and providing load tenders
- Communicating freight status and any problems to other stations and customers, and updating the system
- Provide customer service
- Able to work overtime and weekend on call rotations.
- Data entry of shipments into transportation management system
- Quoting, costing and invoicing of international shipments, air, ocean and ground
- Domestic air and ground routing (including Canada)
- Contract new carriers
- Negotiate Freight Rates
- Develop collaborative carrier relationships
- Assigning carriers and providing load tenders
- Find and develop new logistics/freight opportunities and design carrier solutions for other Pilot offices and external customers
SKILLS/COMPETENCIES:
- Multi-tasking while maintaining precise attention to detail
- Excellent verbal and written communication skills
- Must be able to type 35+ words per minute
- Must be able to work in demanding, high-volume environment, particularly with email and calls
- Precise attention to detail
- Proficient in Microsoft products
- Must be tech savvy
EDUCATION:
- 6+ years minimum experience in freight operations is a plus
- 6+ months experience in Transportation customer service preferred
- 6+ years work experience as an Operations Agent
High School Diploma or equivalent required
PHYSICAL REQUIREMENTS:
This is a clerical administrative position in a professional office setting. The employee is frequently
required to sit, stand, walk, use hands, stoop, bend and reach. Extensive use of a phone and a PC is
required. Position may require to work remotely at times.