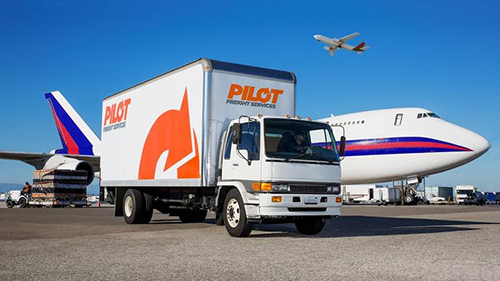 Pilot Freight Services is seeking a full time Operations Customer Service Agent for our Richmond, BC location.Job Summary:
The
Operations Customer Service Agent
will be responsible for finding carriers to cover loads, contracting new carriers, negotiating freight rates, assigning carriers and providing load tenders, setting appointments, tracking loads, and ensuring carrier compliance. This person will develop collaborative carrier relationships and work with Account Managers to ensure quality service. They will also be encouraged to find and develop new logistics/freight opportunities and design carrier solutions for other Pilot offices and external customers.
Essential Functions:
• Proactive daily management and coordination of freight.
• Negotiate freight rates and book loads with carriers.
• Track and Trace all loads.
• Build, Maintain and Evaluate Carrier Relationships.
• Support Account Managers and Sales Team efforts.
• Communicate with Carrier and Shippers to effectively deliver freight.
• Screen carriers for proper authority, insurance, safety requirements - maintain proper paperwork.
The Employer reserves the right to change these to comparable duties dependent on its future needs.
QualificationsBehaviorsInnovative:
Consistently introduces new ideas and demonstrates original thinking
Team Player:
Works well as a member of a group
Dedicated:
Devoted to a task or purpose with loyalty or integrity
MotivationsEntrepreneurial Spirit:
Inspired to perform well by an ability to drive new ventures within the business
Ability to Make an Impact:
Inspired to perform well by the ability to contribute to the success of a project or the organization
SkillsAttention to Detail
Novice
Analysis
Novice