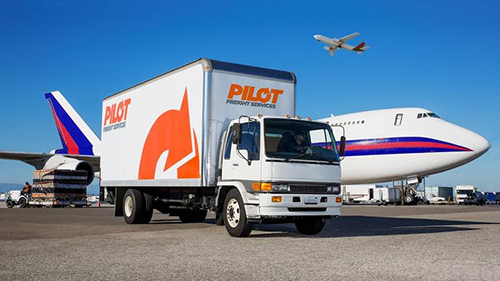 Pilot Freight Services is seeking a
Customer Service Representative
for our
Milwaukee Station,
located in Oak Creek, WI
.
The hours for this position are
Monday through Friday, 8am - 5pm Responsibilities:
Frequent and accurate communication to customer, cartage agents, and other station and company personnel.
Provide rate quotes on shipments
Track & trace shipments progress and resolve any problems
Coordinate recovery and delivery schedules with various cartage agents and reliably relay information to all parties concerned in a timely manner
Update customer sheets
Qualifications:
Must have some Customer Service background
Must be detail-oriented
Must have excellent computer and communication skills
Must have the ability to multitask in a high-paced environment
Qualifications
SkillsPreferredCustomer service experience
Some Knowledge
BehaviorsPreferredTeam Player:
Works well as a member of a group
MotivationsPreferredGrowth Opportunities:
Inspired to perform well by the chance to take on more responsibility
Ability to Make an Impact:
Inspired to perform well by the ability to contribute to the success of a project or the organization
EducationRequired
High School or better.
QualificationsEducation
High School or better.