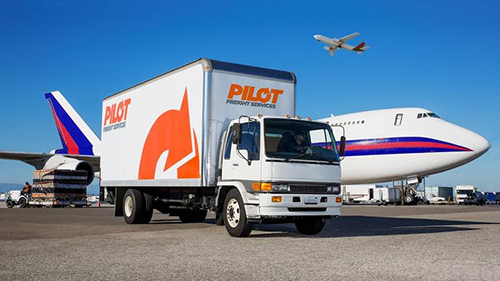 Pilot Freight Services is seeking an experienced Global Operations Manager for our Romulus, MI location.JOB SUMMARY:
To oversee and provide support for the Global Operations team. To provide quality customer service, while meeting company policies and procedures.
Responsibilities:
Responsible for the billing and profitability of the global department;
Frequent and accurate communication to customer, vendor, cartage agents, and other station and company personnel;
Provide rate quotes on international shipments, and track and trace their progress;
Resolve any problems, and coordinate recovery and delivery schedules with various cartage agents and international partners;
Reliably relate information to all parties concerned in a timely manner.
Qualifications:
Must be detail-oriented, with excellent verbal and written communication skills;
Interact professionally with a wide range of personnel with diverse backgrounds and cultures;
Organizational skills are required due to high volume and demands of the position;
Should have a demonstrated history and ability to creatively find solutions to unexpected challenges
EDUCATION:
Bachelor degree or equivalent work experience
EXPERIENCE:
5-years of industry experience
PHYSICAL REQUIREMENTS:
This is a clerical administrative position in a professional office setting. The employee is frequently required to sit. Occasionally stand, walk, use hands, stoop, bend and reach. Extensive use of a phone and a PC is required.
QualificationsBehaviorsTeam Player:
Works well as a member of a group
Leader:
Inspires teammates to follow them
Detail Oriented:
Capable of carrying out a given task with all details necessary to get the task done well
MotivationsGoal Completion:
Inspired to perform well by the completion of tasks
Growth Opportunities:
Inspired to perform well by the chance to take on more responsibility
Ability to Make an Impact:
Inspired to perform well by the ability to contribute to the success of a project or the organization
Self-Starter:
Inspired to perform without outside help
Education
Bachelors or better.
SkillsWorking Independently
Novice
Management
Novice
Interpersonal Communication
Novice
Ability to Work Under Pressure
Novice
Analyzing Data
Novice
Analytical Skills
Novice
Attention to Detail
Novice
Experience
At least 5 years global logistics experience
At least 5 years managerial experiece