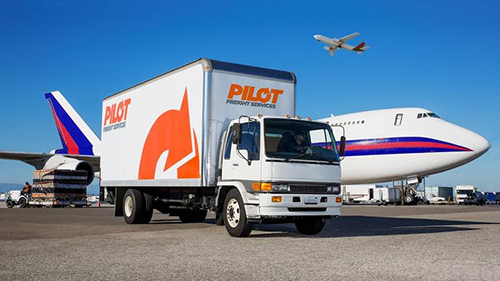 Pilot Freight Services
is seeking a full-time
Outbound Operations Agent
to work for our
Charlotte station
located in
Charlotte, NC
The hours for this position are
Monday - Friday 11:00 AM - 8:00 PMEssential Functions
Routing of Outbound freight both Air and Ground
Prepare documents for Air shipments to ensure airline cutoffs are made
Provide general customer service
Answering phones and responding to emails, properly and in a timely manner.
Ensure the warehouse staff is correctly labeled and loading the freight onto the correct trucks.
Accurate data entry, and tracking/tracing of shipments.
QualificationsBehaviorsDetail Oriented:
Capable of carrying out a given task with all details necessary to get the task done well
Team Player:
Works well as a member of a group
Loyal:
Shows firm and constant support to a cause
Dedicated:
Devoted to a task or purpose with loyalty or integrity
MotivationsGrowth Opportunities:
Inspired to perform well by the chance to take on more responsibility
Self-Starter:
Inspired to perform without outside help
Ability to Make an Impact:
Inspired to perform well by the ability to contribute to the success of a project or the organization
Flexibility:
Inspired to perform well when granted the ability to set your own schedule and goals
Education
High School or better.
Licenses & Certifications
FORK LIFT
Driver License
SkillsUsing Computers
Advanced
Detail Orientated
Advanced
Decision Making Skills
Advanced
Accuracy
Advanced
Adaptability
Advanced
Experience
2 Years