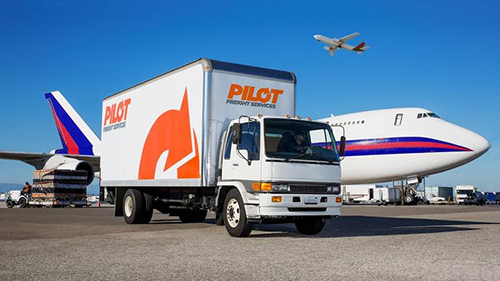 Pilot Freight Services
is seeking a full time Global Operations Agent to work for our
Milwaukee Station, located in Oak Creek, WI.
The hours for this position are
Monday through Friday, 8:00 am - 5:00 pmJob Summary
This position is responsible for working with customers overseas in order to facilitate rates, quotes, and an overall excellent experience for all parties involved. Coordinate the routing of import and export booking with airline and ocean carriers.
ESSENTIAL FUNCTIONS:
Timely preparation of rates and quotes for customers and overseas agents
Support the development of existing and new customers by working closely with your District Manager and the entire sales organization
Collaborate and build relationships with customers, carriers, and agent representatives regarding air, ocean, import, and export products to strengthen service competitiveness
Prepare all necessary shipping documentation related to international bookings and process all import/export documentation to clearing agents to include: (HAWB's, MAWB's, AES's, Manifest, Shipping Instructions, Haz Cargo Decl., Bill of Ladings, and Certificate of Origin, etc.)
Dispatch pick-ups to authorized agents and drayage companies, shipping lines, airlines, trucking companies, clearing agents, warehouses, and all other parties involved in the shipment
Track and trace shipments, researching and resolving any issues regarding billing or shipping discrepancies, communicate timely correspondence back to both customers and vendors
Act as a liaison with Custom Brokers and agents, along with Ocean and Air Terminal Operators
SKILLS/COMPETENCIES:
Deep understanding of excel
Capable of carrying out a given task with all details necessary to get the task done well - Works well as a member of a group
Excellent customer service skills
Ability to Multitask
Must be able to read/speak/write English
EDUCATION:
High School Diploma or equivalent
EXPERIENCE:
3+ years experience required
QualificationsEducation
High School or better.