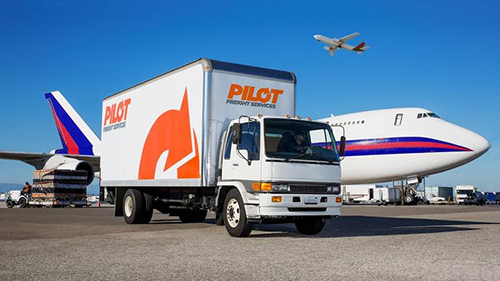 Pilot Freight Services
is seeing a
Weekend Warehouse Supervisor
for our
Atlanta GA locationEssential Functions:
· Recommend and develop new policies/procedures
· Training of new employees according to Pilot's standards, procedures and goals
· Ability to facilitate progressive change, getting along with other employees, following direction and continually improving
· Work with a sense of urgency, understanding how to prioritize
· Ability to work hands-on, handling multiple priorities simultaneously
· Screen Cargo according to TSA guidelines. This includes inspection by physical search, X-Ray, and ETD. In the event that a screener is needed for assistance the onsite shift lead should assist in the screening area
· Able to work variable hours, including weekends
· Maintain the operations by initiating, coordinating and enforcing program, operational, and personnel policies and procedures.
· Maintain a working knowledge of all emergency policies and regulations.
· Implement security/safety improvements that benefit the company's assets, visitors, tenants and employees
· Ability to work independently using sound judgment while working in a team-oriented environment
Qualifications:
· Understanding TSA regulations
· Loading and Unloading trucks
· Checking and getting correct dims and weights
· Making sure all labels go on the correct freight
· Checking for and noting damages/shortages
· Cleaning after shifts are over
· Providing accurate dock check scans and the end of your shift
· Providing accurate dock checks for customer service when needed
· Keep work areas organized and maintained
· Learning to properly use the scanners
· Making sure all freight is being scanned in and out at all times
· Support other shifts as needed
· Apply basic problem-solving skills
· Any additional duties Supervisor deems necessary
5 years experience with warehouse/forklift
1 years experience leading people
High School Diploma