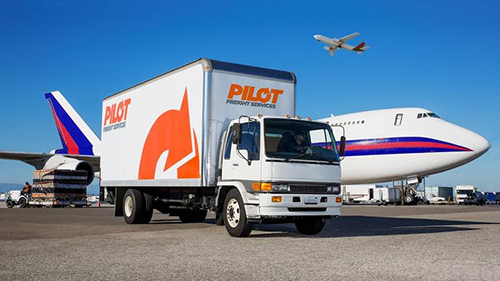 Pilot Freight Services seeks
full-time Warehouse Agent - 1
to work at our
Gresham, OR location
.
This position will increase operational efficiency, company profitability and customer satisfaction by accurately and safely receiving and storing materials, as well as picking, packing, scanning orders for pickup, packaging and staging for delivery.
Responsibilities:
Pulling, filing, packing and setting up orders for delivery or pickup. Receive shipments, log into inventory, maintain inventory through audits;
Report any quality or inventory discrepancy issues to the appropriate person;
Communicate positively with leads, supervisors, sales staff, fellow workers and customers to coordinate deliveries/pick-up;
Assist in keeping facility clean, neat, safe and operating efficiently, assist in keeping facility secure;
Maintain proficiency in computerized systems and other technologies as required;
Follow company policies and procedures;
Being able to lift and pull up to 50 - 75 lbs.
Other duties as assigned.
Qualifications:
Reliable transportation, excellent attendance is required;
Accuracy and attention to detail;
Recognizes and understands product numbers and alpha/numeric codes;
Understands basic inventory, warehousing and stocking procedures;
Able to work independently with some direction;
Able to effectively and clearly communicate with management and coworkers through verbal, written and electronic methods;