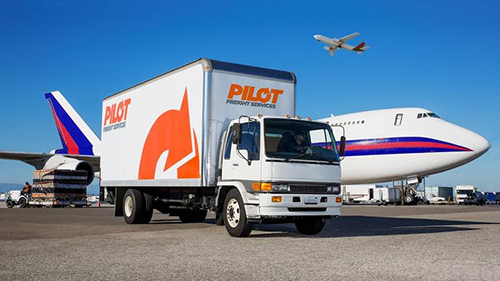 Pilot Last Mile
is seeking a full time
Director Final Mile Operations
to work for our
Colton Station
, located in Colton, CA. The hours for this position will vary.
Responsibilities:
Hiring, training, coaching, and leading managers as they provide support for customers.
Leading team meetings, educating and coach managers regarding processes and practices, and explain expectations to employees.
Assisting other management team members in identifying trends and establishing goals.
Ensuring leadership is achieving desired service levels and issuing corrective action, as needed.
Reviewing reports and analyzing data to improve processes, ensure resources are properly allocated, and maximize efficiency and customer satisfaction.
Develop presentations and talks to motivate and educate leadership
Review periodic surveys of customers and potential customers to ensure quality control
Supporting and managing within the P&L Budget prescribed by the CFO and VP
Work with Company IT leaders to ensure all systems are operating correctly
Ensure Claims Department will be in compliance with the 24-hour contact
Overseeing receiving, warehousing and distribution operations.
Implementing operational policies and procedures
Responsible for all billing, accounts payable, and accounts receivable.
Oversees recruiting, processing, and performance of Independent Owner/Operators.
Develops and maintains relationships with vendors.
Ensures follow up on shipping discrepancies, damaged goods and in-home damage claims.
Oversees in-home delivery for customers.
Maintains monthly operating reports that include statistics and customer service scores.
Qualifications:
Undergraduate degree preferred
7-10 years of transportation management experience demonstrating a successful background in operations
Experienced in developing a broad range of clients within our key sectors
Excellent verbal and written communication and strong interpersonal skills
Proficiency or ability to become proficient with MS Word and Excel