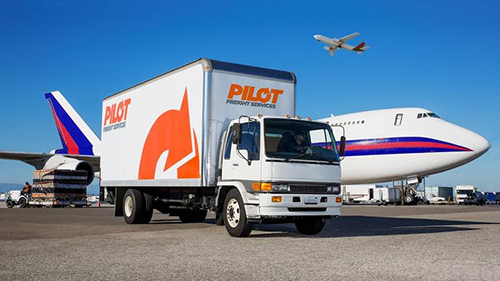 Pilot Freight Services
is seeing a full time
Linehaul Coordinator
for our Groveport OH location
Essential Functions:
Create and execute shipments, assign carriers, dispatch shipments across required modes, create bills of lading as needed and update shipment status information for line haul shipments.
Negotiate and execute spot quotes for overflow and specialized shipments.
Monitor shipments to ensure on-time pickup and delivery to meet company service requirements.
Monitor carrier performance and update status event info into internal visibility tool and escalate any issues to Pilot hubs or stations.
Manage exception shipments such as expedites, OS&D situations or high visibility critical shipments to ensure flawless execution and that all relevant parties are provided status information.
Monitor shipment activity to ensure service requirements are met. Resolve and monitor carrier issues for internal clients.
Approve and audit freight bills as needed.
Monitor subcontractor compliance to ensure carriers maintain compliance status to corporate subcontractor guidelines.
SKILLS/COMPETENCIES:
Understanding of LTL line haul operations.
Working knowledge of FTL operations and dispatch.
Creative team player with the ability to function in a fast paced and challenging environment.
Computer literate in Microsoft Office (Outlook, Excel & Word), basic knowledge and understanding of WMS and TMS applications.
Effective verbal, written and interpersonal communication skills.
Demonstrates organizational and prioritization skills to meet tight deadlines as well as work under minimal supervision.