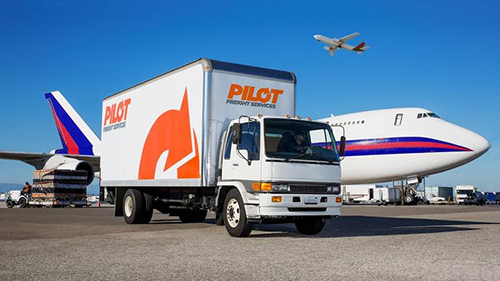 Pilot Freight Services
is seeking a full time
International Operations Agent
for our St Louis, MO location
Job Functions:
Answering of phones and Emails professionally and timely.
Quoting customers and overseas partners.
Updating Special Tracking and Accounting Reports for Customers.
Dispatching of shipments.
Ensure dispatch is aware of any special instructions/cut offs.
Interface with Customs Broker, Importer and Customer for Import Shipments.
Booking of air shipments with Pilot Gateway teams.
Confirming Known shipper via KSMS for air shipments.
Booking ocean shipment with co-loader and ocean carriers.
Label Air and Ocean Shipments.
Process DG shipments including checklist.
Filing of AES.
Accurately complete entry of pickup/quote information into Navigator.
Tracking and tracing of shipments.
Communicating to internal/external customers and sales regarding issues.
Update/notate tracking milestones.
Research of shipments for Corporate requests/reports.
Research of shipments for Accounting requests/reports.
Understanding TSA regulations.
Billing: closing out of shipments timely. Including request of vendor invoices and selling rates.
Qualifications:
Must have knowledge of airline regulations i.e. oversize, banding.
Import specific:
Must have knowledge of POA, customs brokerage regulations, DO, ISF.
Must have knowledge of working with air and ocean carriers.
Timely invoicing and closing out of shipments.
Ability to facilitate progressive change, getting along with other employees, following direction and continually improving.
Maintain operation by initiating, coordinating and enforcing program, operational, and personnel policies and procedures.
Ability to work independently using sound judgment while working in a team-oriented environment.
Maintain a working knowledge of all emergency policies and regulations.
MS Word
Proficiency in written & verbal communication
EXCEL BASIC
Detail Oriented: Capable of carrying out a given task with all details necessary to get the task done well
Team Player: Works well as a member of a group
Leader: Inspires teammates to follow them
Growth Opportunities: Inspired to perform well by the chance to take on more responsibility
Self-Starter: Inspired to perform without outside help
Ability to Make an Impact: Inspired to perform well by the ability to contribute to the success of a project or the organization
.