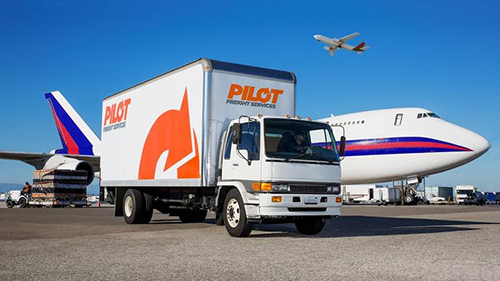 Pilot Freight Services
is seeing an experienced
Full Time Operations Agent
for our
Indianapolis IND location
.
Candidate must be able to coordinate shipments between partners overseas as well as domestically. Be able to provide quotes to customers in a timely manner, be able to delegate shipments to outside carriers (if necessary). Must be able to work on call every other week or when necessity arises. Communication is key, needs to be able to communicate with all internal staff as well as being able to communicate in a professional manner with all parties. Able to work with minimal instruction, and able to work in conjunction with sales team.
Experience in ocean imports and exports. Air export/import experience a plus.Hours will be 9 AM to 530 PM, Monday - Friday.SKILLS/COMPETENCIES:
Must be able to type accurately at least 35 WPM
Basic computer knowledge including Word and Excel
Excellent written and verbal skills
Must be able to calculate chargeable weight and volume for all shipments
Work with a sense of urgency, understanding how to prioritize
Ability to manage deadlines
Ability to work hands-on, handling multiple priorities simultaneously
EDUCATION:
High School Diploma or equivalent required
EXPERIENCE:
2 + years of industry experience
PHYSICAL REQUIREMENTS:
This is a clerical administrative position in a professional office setting. The employee is frequently required to sit. Occasionally stand, walk, use hands, stoop, bend and reach. Extensive use of a phone and a PC is required. Position may require to work remotely at times.
QualificationsBehaviorsInnovative:
Consistently introduces new ideas and demonstrates original thinking
Functional Expert:
Considered a thought leader on a subject
Detail Oriented:
Capable of carrying out a given task with all details necessary to get the task done well
MotivationsSelf-Starter:
Inspired to perform without outside help
Flexibility:
Inspired to perform well when granted the ability to set your own schedule and goals
SkillsProficiency in written & verbal communication
Novice
EXCEL INTERMEDIATE
Novice
Experience
1+ year import/export