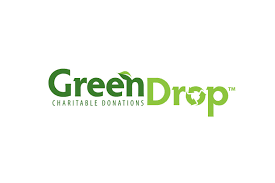 Warehouse Associate
Our GreenDrop Warehouse Associate helps to ensure the efficient and smooth running of our warehouse and trucking depots. The Warehouse Associate position is a full time role with multiple shifts available. Shifts are from Saturdays through Wednesdays or Wednesday's through Sunday's. Some of the main responsibilities of a Warehouse Associate include, but are not limited to: 


Organize and separate product as it enters the warehouse. 


Load and unload trucks as designated by management 


Receive and count stock items in warehouse 


Verify inventory levels by matching physical counts with assumed product counts. This includes investigating discrepancies and troubleshooting errors. 


Assisting drivers on completing runs and moving trucks as necessary (Drivers Helper). 


What You Need to Succeed:  


Must pass DOT Medical, Physical agility Test, and Pre-Employment Drug Screen 


Able to load and unload Trucks 


Capable of operating Materials Handling Equipment 


High school diploma or GED 


Provide warehouse and driver support as needed 


Must be able to lift up to 50 pounds 


Willing and able to frequently push, pull, squat, bend, and reach in a non-climate controlled environment 


Strong team player who communicates effectively with supervisors and co-workers on a regular basis 


Positive Attitude, Punctual, Self-Starter 


The Perks? We offer a competitive compensation package, including paid time off, medical, dental, & vision insurance, 401k, and an impressive bonus structure! 
Who We Are: We partner with organizations such as The American Red Cross and The Military Order of the Purple Heart to raise funds through the generation and collection of donated clothing and household goods throughout the Mid Atlantic Region. Our employees help make all of our partnerships possible through hard work and passion.-