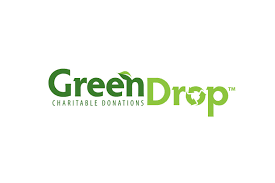 Operations Multi-Site Manager
The GreenDrop Site Manager will be responsible for overseeing multi-unit operations for 8-12 donation center drop-off sites and enforce brand standards for all aspects of the business (donor experience, employee management, safety/ facilities/equipment and reporting).

The Site Manager must understand that our business is customer driven and excellent customer service is our highest priority.

A successful candidate will be able to drive a culture of superior customer service and operational accountability in their GreenDrop locations.
Job Duties:
Effectively manage multiple GreenDrop sites and approximately 40 employees on a daily basis.

Train, coach and develop attendants and ensure that they perform their duties diligently and in accordance with all GreenDrop standard operating procedures, policies, and protocols.

Responsible for scheduling, approving payroll, and managing budgets.

Supervise and coach attendants in the performance of their duties; conduct performance reviews and provide verbal or written disciplinary documentation as needed.

Review applications, conduct interviews and complete all HR paperwork in a timely manner.

Monitor sites, employees, operations, merchandise, and donation volume, while embracing an environment where safety of employees and the public is a top priority.

Safely Travel between GreenDrop locations on a daily basis.

Must be able to perform the essential functions of this position with or without reasonable accommodation.

Must be able to be present during working hours at various sites, this is not a work from home position.
Minimum Qualifications:
2-4 years of experience managing a team of employee's

Valid Driver's License, reliable vehicle and insurance required.

Must be proficient in Microsoft Word and Excel

Experience with recruiting and training responsibilities

Strong observation skills and ability to pay attention to detail

Must travel locally 80% of the week

Must work during business hours, including weekends and holidays

Must have High School Diploma or GED, Bachelor's degree preferred

Must be able to lift 50lbs

Positive Attitude, Punctual, Self-Starter!

Must be a strong team player that will communicate effectively with other management and employees.
Benefits:
Medical, Dental, Vision, 401K, PTO, Gas Card, Monthly car allowance, Cell Phone & Company EZ Pass!