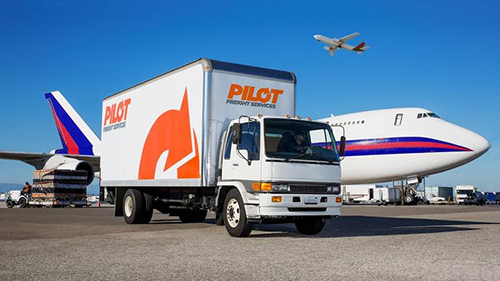 Pilot Freight Services
is seeking an
experienced Full Time Customer Service Agent
for our
Romulus, MI location. Responsibilities:
Frequent and accurate communication to customer, cartage agents, and other station and company personnel.
Provide rate quotes on shipments
Track & trace shipments progress and resolve any problems
Coordinate recovery and delivery schedules with various cartage agents and reliably relay information to all parties concerned in a timely manner
Update customer sheets
Qualifications:
Must have some Customer Service background
Must be detail-oriented
Must have excellent computer and communication skills
Must have the ability to multi-task in a high-paced environment
EDUCATION:
High School or equivalent required
EXPERIENCE:
1+ years customer service experience required
PHYSICAL REQUIREMENTS:
This is a clerical administrative position in a professional office setting. The employee is frequently required to sit. Occasionally stand, walk, use hands, stoop, bend and reach. Extensive use of a phone and a PC is required. Position may require to work remotely at times.
QualificationsBehaviorsTeam Player:
Works well as a member of a group
Enthusiastic:
Shows intense and eager enjoyment and interest
Detail Oriented:
Capable of carrying out a given task with all details necessary to get the task done well
Education
High School or better.
SkillsMulti-tasking
Novice
Critical Thinking Skills
Novice
Listening
Novice
Ability to Work Under Pressure
Novice
Experience2 year(s):
Customer service