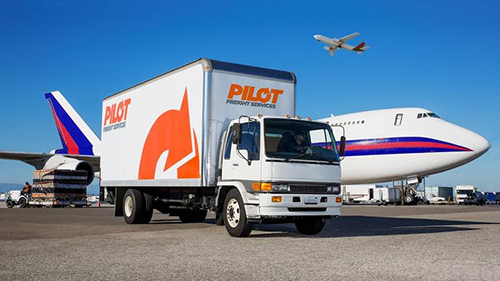 JOB SUMMARY:
The Warehouse Supervisor is expected to provide their associates with the tools needed for success as well as keenly drive productivity and efficiency through data-driven decisions and analytical problem-solving. You will ensure the highest quality of the work and maximize productivity of Pilot warehouse locations. This is a hands on management role in a warehouse setting. In addition, the Supervisor will provide training, complete performance reviews, and issue disciplinary action when necessary.
Essential Functions:
Develop and maintain the operations by initiating, coordinating and enforcing program, operational, and personnel policies and procedures
Implement security and safety improvements that benefit the company's assets, visitors, tenants and employees
Maintain operations by initiating, coordinating and enforcing program, operational, and personnel policies and procedures.
Work variable hours, including weekends
Utilize knowledge and experience of RF scanners in an advanced warehouse setting using a collection of software and personnel processes to improve inventory accuracy, eliminate unnecessary mistakes and increase productivity
Handles work-related injuries. Ensure that policies are in compliance as well as OSHA standards.
Maintain a favorable working relationship with all other company employees to foster aid and promote a cooperative and harmonious working climate which will be conducive to maximum employee morale, productivity, and efficiency/effectiveness.
Oversee loading and unloading trucks
Ensure all labels go on the correct freight
Note damages and shortages
Cleaning and Sanitizing after shifts are over
Providing accurate dock check scans and the end of your shift
Making sure all freight is being scanned in and out at all times
SKILLS/COMPETENCIES
Ability to manage and multitask deadlines
Excellent communication and interpersonal skills
Must have superior organizational and time management skills
Must be approachable and motivated
Knowledge of systems utilized as it relates to logistics
Proficient knowledge of Microsoft Office
Ability to thrive in a high-pressure environment
Detail oriented and analytical
Knowledge and understanding of TSA regulations
Strong problem solving abilities
EDUCATION:
High School Diploma or equivalent is required
Bachelor's degree in Logistics, Supply Chain Management or Business Administration is a plus. (3+ years of experience in lieu of degree)
EXPERIENCE
3+ years of Warehouse experience
3+ years experience leading people
3+ years experience in forklift operation certified
QualificationsBehaviorsEnthusiastic:
Shows intense and eager enjoyment and interest
Team Player:
Works well as a member of a group
Detail Oriented:
Capable of carrying out a given task with all details necessary to get the task done well
Dedicated:
Devoted to a task or purpose with loyalty or integrity
MotivationsJob Security:
Inspired to perform well by the knowledge that your job is safe
Growth Opportunities:
Inspired to perform well by the chance to take on more responsibility
Goal Completion:
Inspired to perform well by the completion of tasks
Flexibility:
Inspired to perform well when granted the ability to set your own schedule and goals
Ability to Make an Impact:
Inspired to perform well by the ability to contribute to the success of a project or the organization
Education
High School or better.
Licenses & Certifications
Oracle Cert Associate
MS Office Suite
Forklift Certified
SkillsAttention to Detail
Advanced
Enforcing Rules
Intermediate
Detail Orientated
Intermediate
Decision Making Skills
Advanced
MS Office Suite
Intermediate
Problem Solving
Intermediate
Supervising Employees
Advanced
Supervising Operations
Advanced
Time Management Skills
Intermediate
Reach truck forklifts
Intermediate
Checking for Accuracy
Advanced
Accuracy
Advanced
Experience2 year(s):
Inventory Control
2 year(s):
Warehouse Worker
2 year(s):
Supervisor

Effective August 18, 2021 Pilot will be mandating that all new hires are vaccinated against the COVID-19 virus before starting work at any of our locations.

Our definition of fully vaccinated for purposes of new hire is as follows:

In compliance with CDC guidelines, individuals will be considered fully vaccinated and eligible to begin work as follows:
2 weeks after their second dose in a 2-dose series, such as the Pfizer or Moderna vaccines, or
2 weeks after a single-dose vaccine, such as Johnson & Johnsonís Janssen vaccine