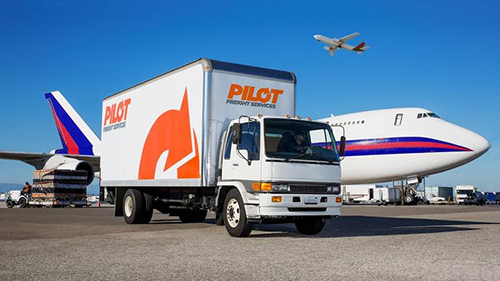 Pilot Freight Services seeks a full time Customer Service 2 agent for our Indianapolis IN location.JOB SUMMARY:
The Customer Service 2 is responsible for answering incoming calls and providing excellent customer service. They monitor and respond to customer inquiries. They track, trace, enter, and update shipments.
Experience:
1-2 years performing telephone based customer service with above average problem solving
Experience within a service environment a plus (retail, food service, call center).
Required Qualifications:
Intermediate level of Microsoft Office Suite.
Experience in and proven success in negotiating for win-win results.
Demonstrated ability to handle multiple tasks and duties.
Excellent communication and organization skills.
Demonstrated professionalism.
Demonstrated ability to "think outside of the box" and problem solve.
On call weekend rotation
Creative thinker - interest in finding better ways to operate; utilizes imagination and "out of the box" approach to finding solutions and put them into action.
QualificationsBehaviorsTeam Player:
Works well as a member of a group
Enthusiastic:
Shows intense and eager enjoyment and interest
Detail Oriented:
Capable of carrying out a given task with all details necessary to get the task done well
MotivationsSelf-Starter:
Inspired to perform without outside help
Flexibility:
Inspired to perform well when granted the ability to set your own schedule and goals
Ability to Make an Impact:
Inspired to perform well by the ability to contribute to the success of a project or the organization
SkillsProficiency in written & verbal communication
Intermediate
EXCEL INTERMEDIATE
Intermediate

Effective August 18, 2021 Pilot will be mandating that all new hires are vaccinated against the COVID-19 virus before starting work at any of our locations.

Our definition of fully vaccinated for purposes of new hire is as follows:

In compliance with CDC guidelines, individuals will be considered fully vaccinated and eligible to begin work as follows:
2 weeks after their second dose in a 2-dose series, such as the Pfizer or Moderna vaccines, or
2 weeks after a single-dose vaccine, such as Johnson & Johnsonís Janssen vaccine